Divyanka Tripathi: People Thought I Was Nude In My Consummation Scene
In an exclusive chat with SpotboyE.com, the Yeh Hai Mohabbatein actress speaks her mind out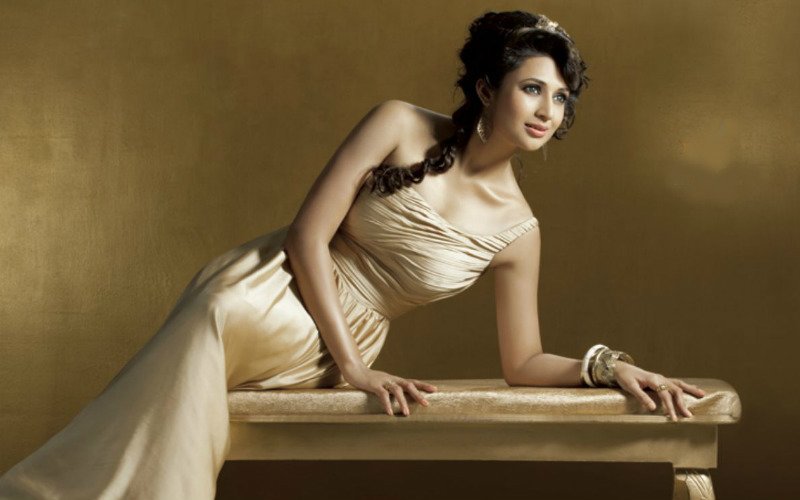 Divyanka Tripathi's is a story of triumph over emotional crisis, a story of a woman's dreams handholding her out of a terrible break-up from a decade-old relationship. The actress, who is back in the spotlight with Yeh Hai Mohabbatein, pours her heart out to
SpotboyE.com
.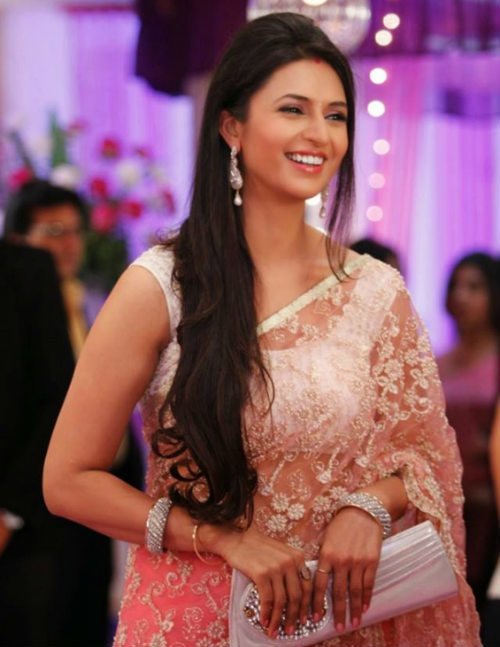 Your second innings is going pretty well with Yeh Hai Mohabbatein. Had you expected this?
No. It's all a surprise because we started off with practically no expectations. I thought it's just another show with Ekta Kapoor and Star Plus. They were teaming up after really long, so I knew the show has some promise despite the 11 pm slot. We waited for a year before going on floors because Star Plus didn't have slots. They opened up the 11 pm slot for us, and today it's part of prime time.
Why did you take a sabbatical after your first show, Banoo Main Teri Dulhan?
I had sustained back injuries while shooting Dulhan. So, I took a year-long break to rest my back. Then Mr. And Mrs. Sharma Allahabadwale came my way. I worked in two more comedy shows and then sat home for a year again before I got Yeh Hai Mohabbatein.
What do you think went wrong?
I came without a mentor and ended up making a lot of mistakes. I wasn't diplomatic and didn't know how to map my career. Besides, no one wanted to cast Tulsi, Parvati and Vidya in another role besides what they were famous for. So many producers have told me that your character in Dulhan is so famous that we can't repeat you; it won't work for the show. I was almost finalised for so many shows and then dropped for the sake of a new face.
Go on...
After doing Mr. And Mrs. Sharma Allahabadwale, I was stereotyped as a comic heroine. So, no one thought of casting me in a daily show. And then Ekta Kapoor's imagination worked!
Who stood by you during this tough phase?
My parents stood by me, though they were shuttling between Bhopal and Mumbai. Rajesh Kumar was there to guide me. And of course, there was Ssharad (Malhotra), who I was dating then.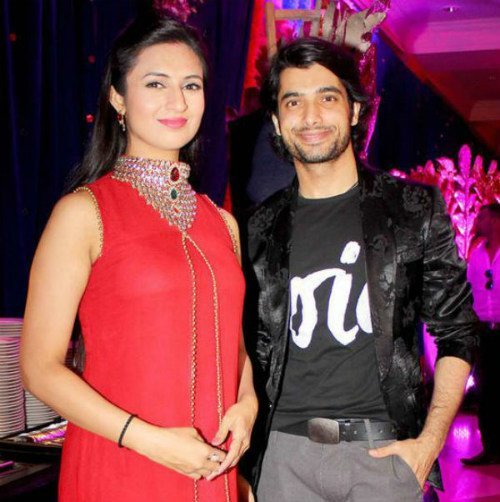 Do you talk to Ssharad now?
No. I don't.
Can you forgive him for leaving you emotionally drained?
I don't want to talk about that.
Aren't your parents pressurising you to get married now?
No, but they are worried. Now that I am single again, they care more for me. My father calls me every night to check on me. That troubles me because I can understand there are many things on their mind.
Are you wary of getting into another relationship again?
I'm a hardcore romantic but I am little guarded when I talk to anyone now. I am scared of even talking to boys. Kahin dhokha to nahi ho jayega - that thought plays on loop. Anyway, I am not in a hurry to date or marry. I'll take my own sweet time to find the right guy and then, eventually think of settling down.
Has the break-up made you a better person or worse?
It's difficult to come out of a relationship but I have come out of it, and as a stronger person. I'm now the Divyanka I used to be 10 years ago. I'm once again talkative, adventurous and positive but I don't let my guard down.
Men must have made advances as soon as your break-up became public?
Lots of advances...I suddenly had single men texting me and I'd wonder what happened to them. Why are they so concerned? I knew it was not the right time to respond to any of them.
TV shows are fast becoming bold, especially with their romantic scenes. Sakshi Tanwar's scenes with Ram Kapoor in Bade Achhe Lagte Hain, for instance. Don't you think?
I love how she has carried herself so far. She gets into the skin of her character. And bold is just a word which people use to categorise a scene. Doesn't a woman sleep with her husband? Don't they make babies like that? It's natural. If I'm convinced that a scene is required for the story to move forward, I'll do it.
Recently, your consummation scene was quite a hit. What were the reactions?
It was the 7.30 pm slot, so, it had to be toned down. But even that got me a lot of flak. I was wearing an off- shoulder gown. I slipped its sleeve beneath my arms so it looked like a bare shoulder and put a blanket on top. People were ranting on social media, questioning me how I could go nude for a scene. I asked them what made them think that I was nude. It was just a suggestive scene. But I think many were also disappointed because they wanted to see more.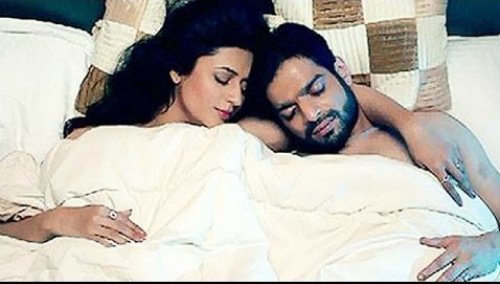 Did you have fewer people on sets for shooting that scene?
Yes, I had kicked out people from the sets. You know when we're shooting such scenes, the crowd multiplies, so much so that we can sell tickets and make money. I asked the director to keep a small team for that scene because artistes need that freedom to work. No one wants people ogling at them and judging them.
Yeh Hai Mohabbatein has helped you become friends with Ekta, right?
I adore and respect her.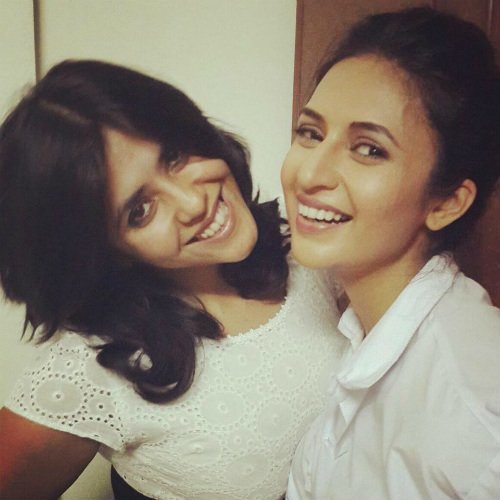 What's your equation with Karan Patel, your co-star? Rumours have it that you two don't get along...
Karan is a moody person but a wonderful actor. We have a decent rapport. Kabhi kabhi hum dono ek doosre se naakhush hote hain but we have stayed professional on sets. We've never fought at work.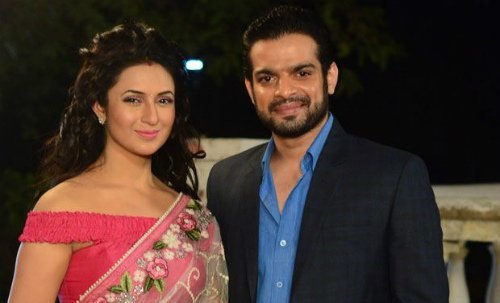 Apparently, he abused you over the phone. True?
He never abused me; he has always been courteous. I had heard so much about him before we started working. So, I decided to speak to him and break the ice. When we spoke, he told me that he has left his door open for me to walk in and check with him instead of believing hearsay. And vice versa. We don't let faltu talks interfere with our work.