Diwali 2020: Anupamaa Fame Madalsa Sharma Chakraborty Reveals Her Diwali Plans; Actor Is All Set To Have A Quiet Celebration
Madalsa Sharma Chakraborty who has become a household name with her portrayal of Kavya in Anupamaa is all set to have a low-key Diwali celebration this year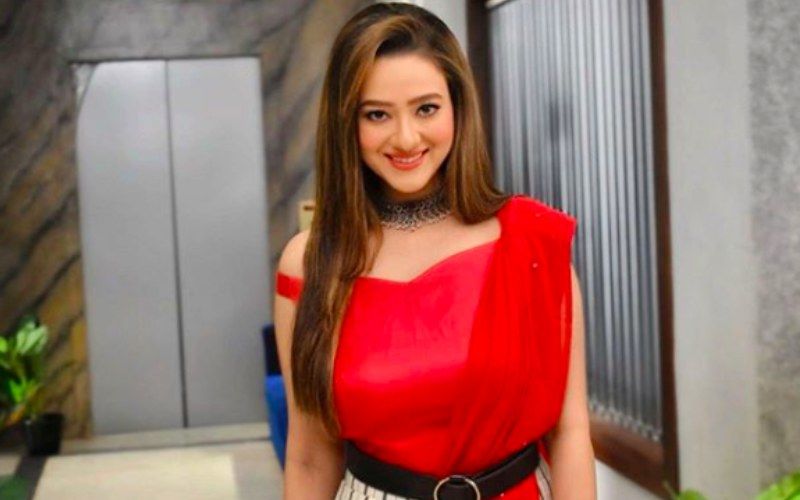 Madalsa Sharma Chakraborty has become a household name with her character portrayal of Kavya in Rajan Shahi's 'Anupamaa'. The pretty actress is all set to have a low-key Diwali celebration this year and has even urged others to not burst any crackers as it can affect the stray animals. Revealing her Diwali plans, she said, "My plan for Diwali this year is a nice and quiet celebration at home. Because of the pandemic, we won't have a gathering that we generally used to have. We won't celebrate Diwali in the way we celebrated it every year. We have never burst any crackers and we will not be doing it this year too. It's very harmful to the environment and also for stray dogs and other animals. So, I want to urge people to not burst any crackers."
"This festival is very colourful, vibrant and full of life, so it's supposed to be enjoyed with all your loved ones, so my Diwali is going to be all about Lakshmi puja and a nice dinner with my family at home," she added. Madalsa also spoke about working with producer Rajan Shahi and revealed that she had been waiting for an opportunity to work with him for a long time. "Working with Rajan Shahi sir is an amazing experience! I always wanted to work with him and DKP and I'm very happy that day arrived where I'm a part of sir's team. I hold a lot of respect for sir and my family too has known him for many years, my mother Sheela Sharma has worked with Rajan sir in the past, and it's like a family association. Everyone in DKP is so warm and loving which makes each day a super bright one," she said.
"Anupamaa", which is produced under Rajan Shahi and his mother Deepa Shahi's banner Shahi Productions Pvt Ltd., has been doing extremely well, and it quickly became the most-watched and loved show on the telly. Sharing her views on the show, Madalsa said, "The best thing about our show is that it's very real. All the characters are very relatable and that's the best part!"
Image source: Instagram/ madalsasharma