Dosti Khatam: Sreesanth Unfollows Dipika Kakar On Instagram For Disrespecting His Wife Bhuvneshwari
A crack has developed in Sreesanth and Dipika Kakar's bhai-behan relationship. The cricketer has unfollowed Dipika Kakar on Instagram, after the latter failed to stand up for his wife and kids against haters on social media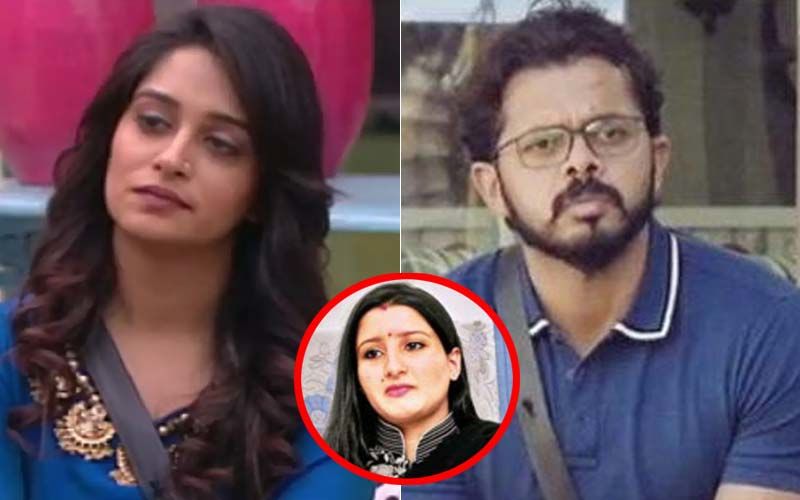 The Bigg Boss 12 Bhai-Behan ki jodi-
Dipika Kakar and Sreesanth, who made several headlines
with their sibling love and sacrifices for each other inside the house, seem to have hit a rough patch. The latest on this front is that Sreesanth has unfollowed Dipika Kakar on Instagram and the reason is cricketer's wife.
It so happened that first, Dipika Kakar unfollowed Sreesanth's wife Bhuvneshwari Kumari on social media, after which the criicketer also stopped following the Sasural Simar Ka actress. He expected Dipika to stand up for him and stop her fans from abusing his wife and kids. But when Dipika didn't, he probably realised, perhaps Dipika was not his real friend. An infuriated Sreesanth has taken the call of unfollowing her on social media and made it public by speaking about it without mincing words. While speaking to India Forum, Sreesath blamed Dipika for not respecting his wife. Giving the real reason of unfollowing the actress on Instagram, Sree opened up and said, "Yes, I have unfollowed Dipika because she unfollowed my Wife (Bhuvneshwari Kumari)."
He further added, "And the one who doesn't respect my wife will not be respected by me. My wife is my Shakti and support. Dipika's fans used to abuse my wife and kids, she should have told them not to do that but she didn't. Like how I told my Sreefam not to abuse her and they stopped. Dipika will be my sister because I respect that relationship but I won't discuss this with her. I am sharing this with you, so that, people know the actual reason behind unfollowing Dipika."
Well, it's not been even 2 months that the duo stepped out of the
Bigg Boss 12
house, and their relationship has turned sour. The ones who followed the controversial reality show would know how strong their bhai-behen ka rishta was. Wonder what Dipika has to say to this.


Image Source: wallpaper.lapzada,coverwo