Dress Scandal At Prince Narula-Yuvika Chaudhary Wedding: Shagun Pandey Wore A 'Stolen' Outfit!
It hurts if copycats lift your creativity and they should be condemned and punished if guilty. Ritesh Asudani's case at Prince Narula's wedding seems to be one such. Shagun Pandey's outfit is the bone of contention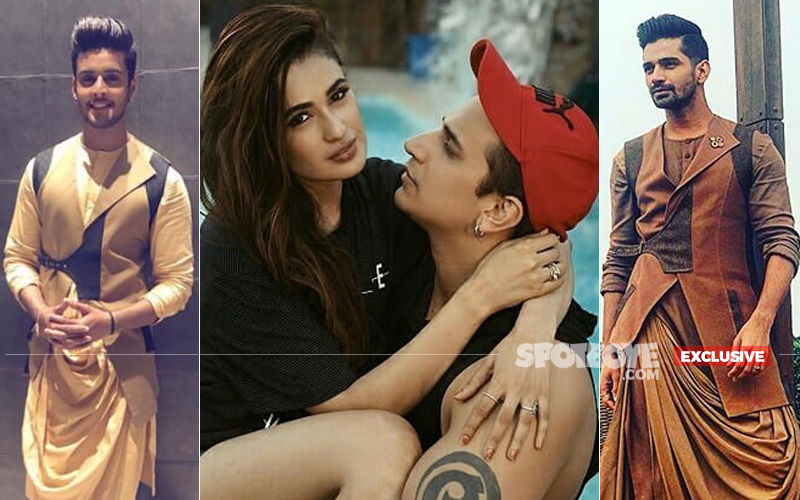 Fashion Designer and 2009 Bigg Boss contestant Rohit Verma is in the US, but he almost fell off his chair the other day. Rohit happened to come across a post from designer Sugandha Sood who dolls up TV actors- Kishwar Merchant, Suyyash Rai and many more. Sugandha had posted TV actor Shagun Pandey's outfit, which he wore to Prince Narula-Yuvika Chaudhary wedding the other night. According to Rohit, he had designed the same outfit for TV actor Vishal Singh last year- only the colour was slightly different.

The stylist in question, who dolled up Shagun for the wedding, Sugandha Sood, says, "Look, I am only outsourcing the clothes from the designers- which I did even in this case. I got this Shagun's outfit from designer Ritesh Asudani. I buy clothes from hundreds of designers. I cannot find out if their stuff is original or lifted from some place. Rohit cuts in, "There is a way. Stylists need to take a letter from the designer that they are buying exclusive stuff from them. I always give out such letters when anybody wants. It only helps to prevent 'stealing'." Sugandha shoots back, "That is easier said than done. I stack so many dresses almost every day, it would be humanly impossible to certify all."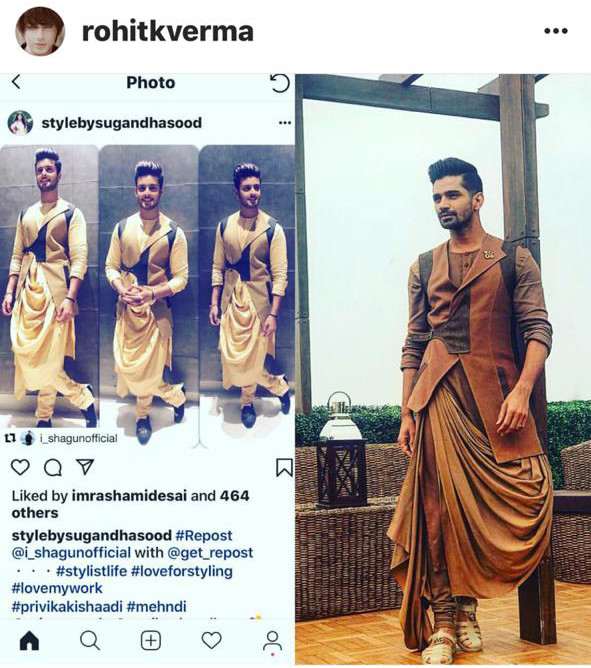 Rohit Verma's Instagram Post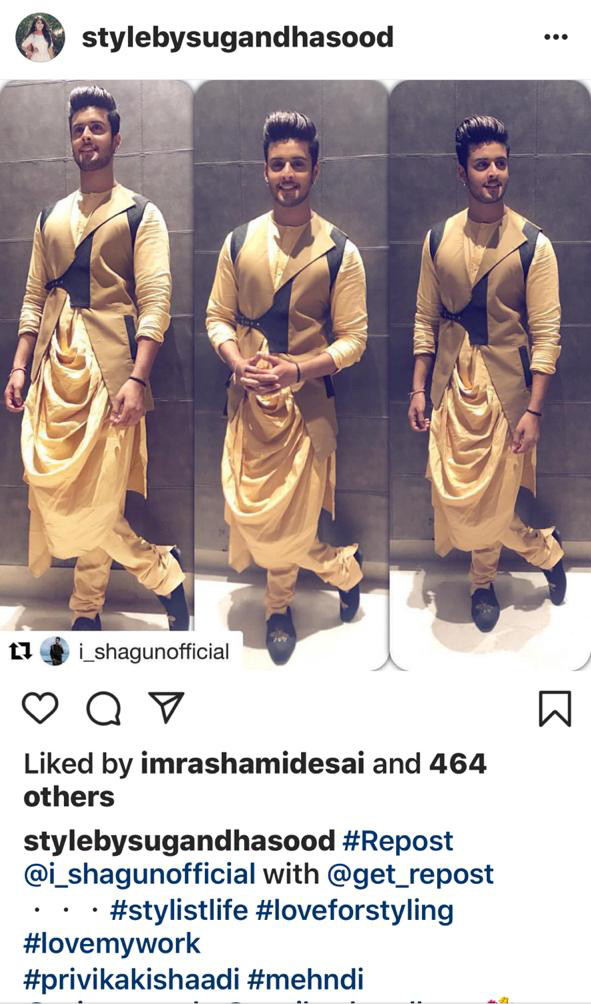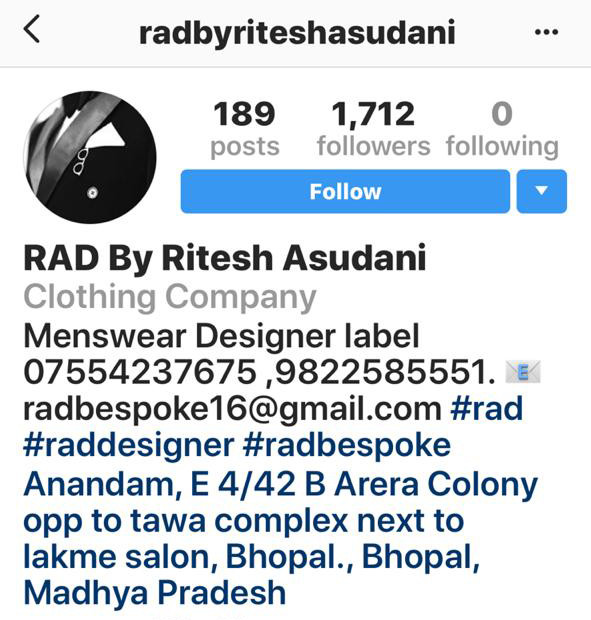 Sugandha Sood's Instagram Post

Rohit is so angry that he has sent a legal notice to Shagun, Sugandha and Ritesh. He is also perturbed that why Sugandha pulled out Shagun's picture from her account as soon as he contacted her. "Instead, she should have admitted to the fact that Ritesh's design has been copied from mine. The resemblance was stark." However, Sugandha says that she had deleted Shagun's picture before Rohit called her.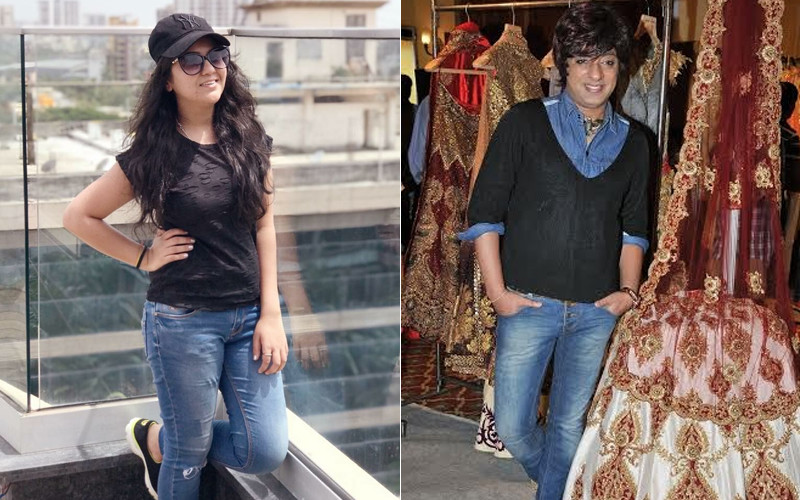 Sugandha Sood & Rohit Verma

We called up the designer Ritesh Asudani. He heard us out and then said, "I shall call you back." The call never came. Phew! Are you surprised? Guess he knows that he has done something unethical.

P.S: We wonder how is Shagun feeling. Sheepish?


Image Source:- Instagram/@princenarula