Eijaz Khan On How His Meeting With Pavitra Punia's Parents Went: 'I Had Sweaty Palms And Was A Little Awkward'
Eijaz Khan and Pavitra Punia met on Bigg Boss 14 last year, and fell in love.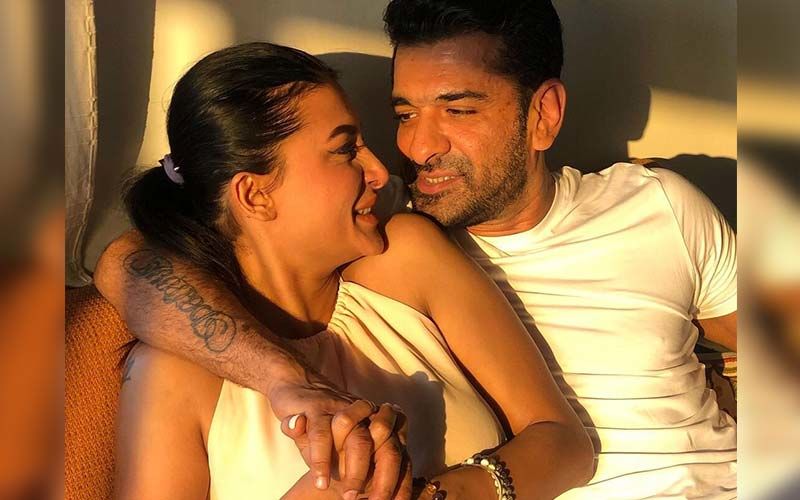 Eijaz Khan and Pavitra Punia fell in love during their stay inside the Bigg Boss 14 house, and the two often have since been sharing mushy posts and are often spotted together when out and about in the city. During their time on BB14, Eijaz and Pavitra kept oscillating between friendship and arguments. However, once she was voted out of the show, Eijaz expressed his feelings for her. She also shared her feelings when she visited the Bigg Boss 14 house as a guest.
Eijaz also met Pavitra's parents in Delhi. He said that he had already met her brother in Mumbai. Pavitra, on the other hand, met Eijaz's father in July.
The 46-year-old actor detailed his visit to Pavitra's parents and told Etimes, "I had already met her brother in Mumbai. So this time, I met her mom and her dad. We spent some time together, and they were very welcoming. I didn't feel that I was meeting them for the first time, probably because they have seen too much of me in Bigg Boss (laughs). It was nice, but next time I will open up a bit more. I had sweaty palms and was a little awkward. But I had already told Pavitra that if there are awkward silences, jump in and start talking!"
From the looks of it, the wedding bells are going to ring soon! "We often talk about it. We talk about everything actually, even about naming our kids, and then we fight about that (laughs). Our relationship is the same as it was in the Bigg Boss house. She is an alpha, and I am a sigma. We may have arguments, but in the end, we look in the same direction," he said.
Eijaz added, "I get scared of talking about us, Pavitra ne mere dimag mein daal diya hai ki nazar lag jaati hai (smiles). We are in a very happy space, and we are having an amazing journey together."
PaviJaz also recently went to a vacation to Jim Corbett National Park. Khan said, "Pavitra was planning something like this for my birthday last month. She knows that I would rather spend whatever little time we get together in a jungle than partying. But because of the pandemic and travel restrictions, we went to Coorg instead."
He continued, "Now that the travel restrictions have eased, we finally went to Corbett. Pavitra handled everything, and we had a great time. It was as beautiful as I thought it would be. We went for a jungle walk, nature walk, village walk and had beautiful sunrise breakfasts there."

Image Source: Instagram/pavitrapunia_/eijazkhan