Elvish Yadav's Numerology Prediction: Here's How The Future Looks For The Bigg Boss OTT 2 Winner-READ BELOW
The first letter of the name 'E' is ruled by the Number 5 (Mercury) and belongs to the Earth element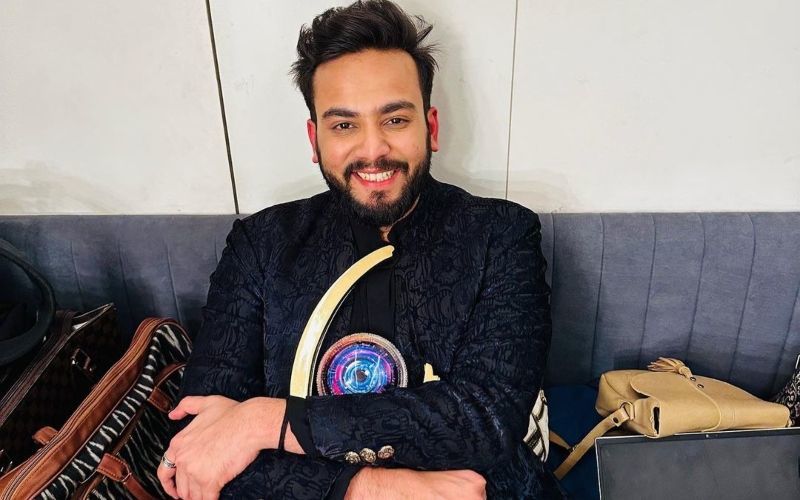 Social media sensation Elvish Yadav has been making waves following his win at Bigg Boss OTT 2. This has even granted him the first-ever wild card entry in Bigg Boss. Now, let us take a glimpse into Elvish Yadav's numbers and explore what the future holds for him.

According to the principles of zero numerology, 'Elvish Yadav' adds to 36 (9) which carries the energy of Jupiter, Venus and Mars. Whereas his first name 'Elvish' adds to 23 (5) which carries the energy of Moon, Jupiter & Mercury.
Interestingly, the first letter of the name 'E' is ruled by the Number 5 (Mercury) and belongs to the Earth element.
For his Instagram profile, the actor uses an alias name 'Elvish Raosahab' which adds to 45 (9). Elvish, who is a popular social media creator, has his social media handles such as 'TheSocialFactory' on YouTube add to (58/4) whereas his Facebook handle name 'Theindianviner' which ultimately adds to (50/5).
According to numerology, it can be predicted that Elvish Yadav's career might take a new turn in the coming years and he might be seen campaigning for political parties and candidates in the coming times which will eventually lead to him also entering into politics in the coming years.
He will also explore the other side of his personality wherein he may be seen actively getting involved in social and religious causes, actively investing in other businesses in addition to social media contribution.
Moreover, the coming year also seems to be promising for Elvish, as he will be garnered with honour and recognition from the side of the government.
On the personal front, it can be predicted that his name might be involved with many people in due course of time and he would love to be quite vocal about his relationships and will be more than happy to talk about it, as reported by India.com.
Image Source: Instagram