EXCLUSIVE! Bigg Boss 15: Umar Riaz's Brother Nomaan REACTS To The Former Being Called Follower Of Karan Kundrra On The Show
In an exclusive chat with SpotboyE, Umar Riaz's brother Nomaan shares his viewers on Umar being called Karan Kundrra's follower on Bigg Biss 15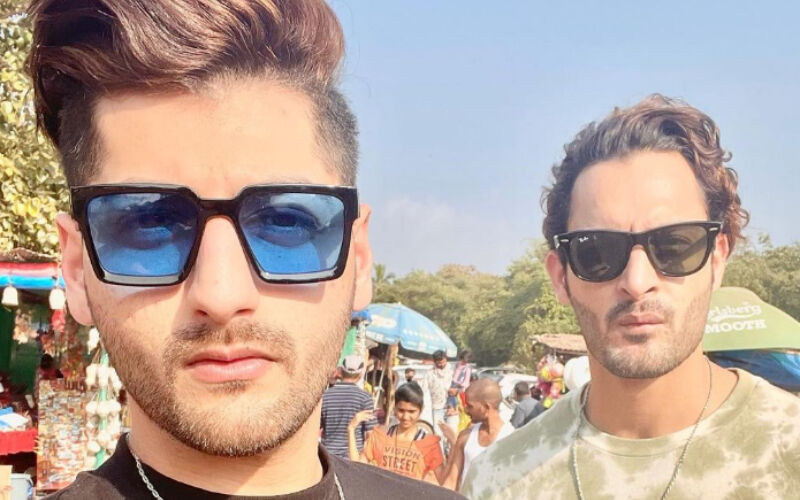 Umar Riaz is undoubtedly one of the strongest contenders of Salman Khan's controversial reality show 'Bigg Boss 15'. Be it his ugly spats with housemates hitting headlines, becoming the caption of the house, or securing his place in the privileged VIP club of the house, Umar has been making his presence felt in the BB house one or the other way. However, Umar, who shares a good rapport with fellow contestant Karan Kundrra, is often being called his follower.
SpotboyE.com reached out to Umar Riaz's brother Nomaan to know about his views on the former's game and Umar being called Karan's follower on the show. Nomaan shared, "Umar has been very focused and has given all his heart and strength to the show since day 1. He left his mark and to date continuing the same. He has been quite impressive by so far and I, Asim, his parents, and most importantly his fans, are proud of him."
He added, "I just feel overwhelmed to see such love showered on Umar. He has earned it all by himself and I'd just like to thank all the former contestants who have supported Umar on social media. Thank you and please keep supporting".
Speaking about Umar being called Karan Kundrra's follower, Nomaan states, "Umar has dusted all such baseless allegations by taking a stand for himself against all the VIP members. He's managed to shut everybody's mouth by giving it back when needed to and may it be for his friends or foe he's made it clear how he is and how he will play. He was never and can never be a follower he has made that crystal clear."

Image Source: Instagram/ Nomaan