Exclusive CCTV Footage Showing How The Ugly Fight Unfolded Between TV Actor Abhimanyu Chaudhary And The Salon Staff
On May 16, Manmohini actor Abhimanyu Chaudhary attacked a salon employee with a knife. Here's the CCTV footage of the salon located at Andheri Lokhandwala, where the fracas took place and we bring it to you first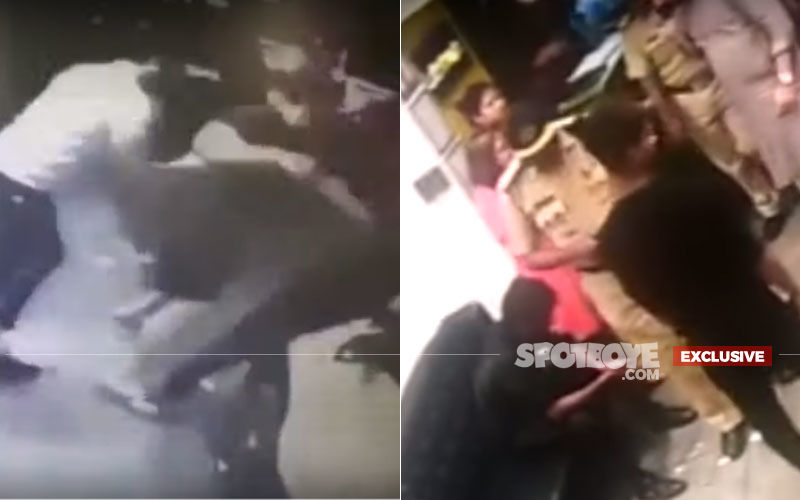 And now, we have come across the CCTV footage of the salon, where you can see how the entire fracas unfolded between the two parties. Check it out as we bring it to you first:
The incident took place on May 16 at a salon named, Lemon, located in Lokhandwala Market, Andheri West. The girl alleged that Sadiq Ansari, 24, an employee with the salon groped her while giving the massage.

While talking to Midday, she said, "I had gone to Lemon salon in Lokhandwala market at 7: 30pm on May 16 for getting a hair spa treatment. Hairstylist Sadiq put a black apron on me and started the spa treatment on my hair. After that, he began giving me a head massage. While doing so, he slipped his hands down to my waist and groped me. When I screamed, he said 'sorry madam'. I immediately complained to a female manager. Meanwhile, two unknown men entered the salon and started to beat up Sadiq. I got scared as a mob started to gather outside the salon, so I caught an autorickshaw and went home."
The tabloid report further states, "When mid-day visited the salon, its owner Faisal Deshmukh refused to comment on the issue as the matter is sub-judice. However, sources at the salon had a different version of events. They alleged that the actor first made baseless allegations against Sadiq and then called her boyfriend Abhimanyu Chaudhary and his brother Anurag to the salon."
"The duo was armed with a sharp-edged weapon. They caught Sadiq by his collar, dragged him outside the salon, pinned him down and booted him on the road. They also knifed Sadiq," a Lemon staffer who witnessed the incident told the tabloid.

Image Source : SpotboyE Team, Instagram/
abhimanyuchaudhary65