EXCLUSIVE LEAK: Extended Video Of Aansh Arora's Fury At Ghaziabad Convenience Store
Yesterday, after we brought you the leaked footage of Aansh Arora's fight with the staff members at Ghaziabad Convenience Store, now we bring you an extended exclusive video of what exactly transpired
TV actor Aansh Arora lost his cool at a Ghaziabad Convenience Store and we even brought you the leaked CCTV footage yesterday.
In the video, we can see Aansh getting violent and breaking things around, damaging the shop's property.
We now have a longer version of what transpired at the store. An extended exclusive video that's lengthier is what we bring for you right here, right now. The video starts from illustrating Aansh losing his cool at the billing counter, and then at a point, goes on to meet the visual which leaked yesterday. Below is the extended video we produce exclusively:
For those who've come in late, Aansh's behavior at the store has been a subject of discussion in the media since yesterday. Reportedly, while talking to Mid-Day, Aansh had revealed that he got into an argument at a convenience store in Indirapuram, Ghaziabad on May 11 and had gone back to the store on May 12 (night) to apologise for his behaviour, which is where the
Police picked him up from and took the brothers in custody. He added that he was beaten up brutally by the cops and they even mislead his parents when they came searching for him.
The actor even filed a written complaint to the National Commission Of Human Rights, where he has provided details of how he and his brother were physically and mentally tortured entire night by the police. He also submitted pictures from the hospital.
While speaking about the incident which happened on May 11, between him and the store's staff, Aansh had told Mid-day that on May 11 he had ordered food there which included a hotdog. When he asked for the bill, the staff allegedly told him everything was ready, but he would have to wait for the hotdog for at least an hour. He claimed he told them to cancel the order as he was getting late. But the staff allegedly did not respond properly.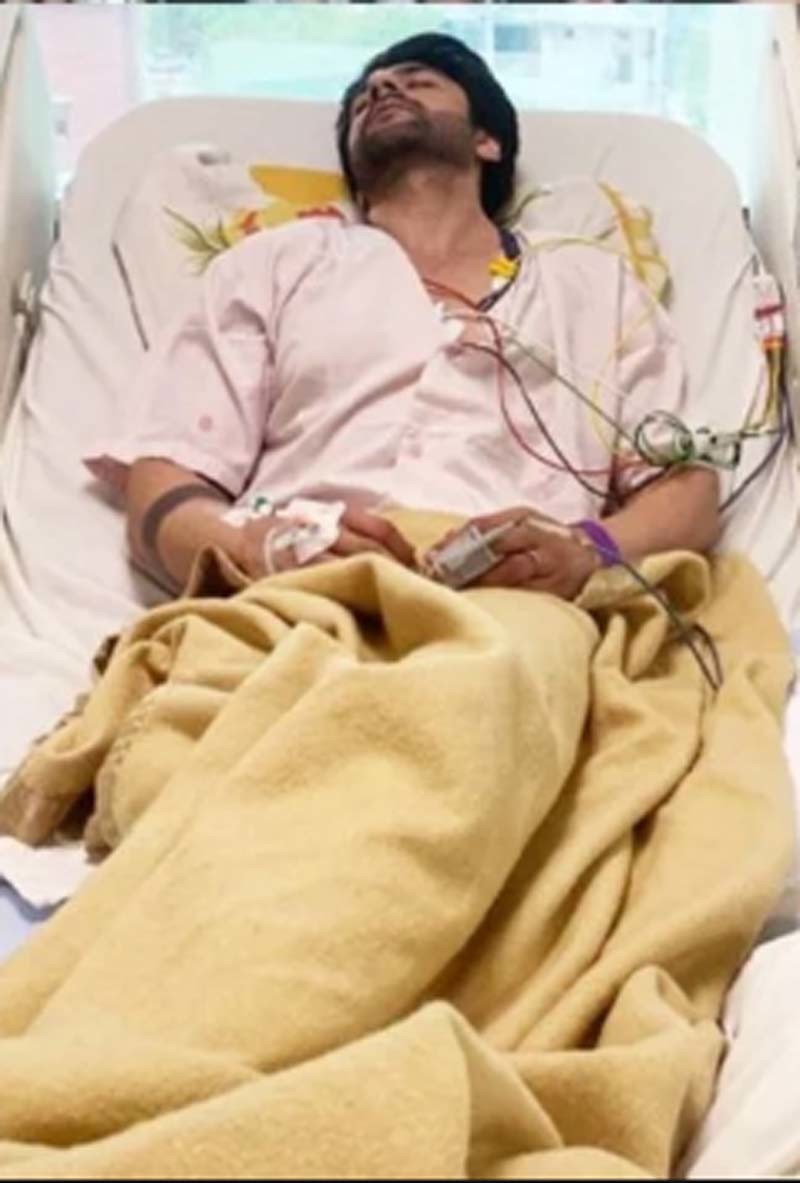 Aansh Arora


Arora told the tabloid, "They said how can we take money from you without giving you the food? I said that means you want me to wait here. I questioned why they were not canceling my order. And that is how the arguments started. We started abusing each other and I got angry and even banged my hand on the reception counter, breaking the glass. When I reached home I felt bad. I thought the staff lost money because of me. So I decided to visit them again, apologise, and pay them. But they handed me over me to the police."
Image Source:Spotboye team,amar ujala