Leaked CCTV Footage Of TV actor Aansh Arora Fighting With Staff At The Ghaziabad Convenience Store
This morning we woke up to a shocking news about TV actor Aansh Arora being brutally beaten up by Ghaziabad Police. Now, a leaked CCTV footage of the actor getting into a scuffle with the staff of the convenience store, a night before his arrest, has got leaked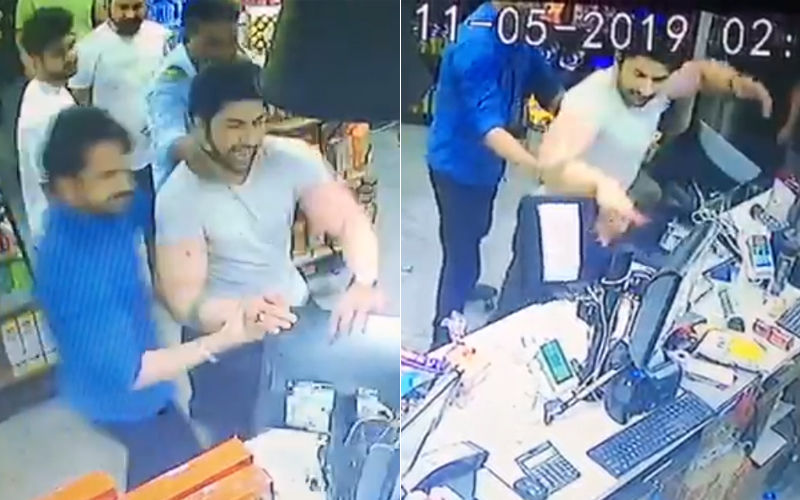 A few hours back,
we brought to you the story of TV actor Aansh Arora accusing Ghaziabad Police of subjecting him and his minor brother to 3rd degree torture
, for an entire night, on May 12. The actor, while talking to Mid-Day had revealed that he did get into an altercation at a convenience store in Indirapuram, Ghaziabad on May 11 and had gone back to the store on May 12 (night) to apologise for his behaviour, which is where the Police picked him up from and took the brothers in custody.
Now, a leaked CCTV footage of the actor creating a ruckus at the convenience store on May 11 has been doing the rounds. In the video, we can see Aansh getting violent and breaking things around, damaging the shop's property.
ALSO READ: BEST DRESSED & WORST DRESSED Of The Week: Erica Fernandes, Nia Sharma, Shivangi Joshi, Surbhi Chandna Or Sanjeeda Shaikh?
Aansh claims that the police beat him up brutally and also mislead his parents when they had come searching for him at the Ghaziabad Police station. He has also filed a written complaint to the National Commission Of Human Rights, where he has given out details of how he and his bother were physically and mentally tortured entire night by the police. He also submitted pictures from the hospital.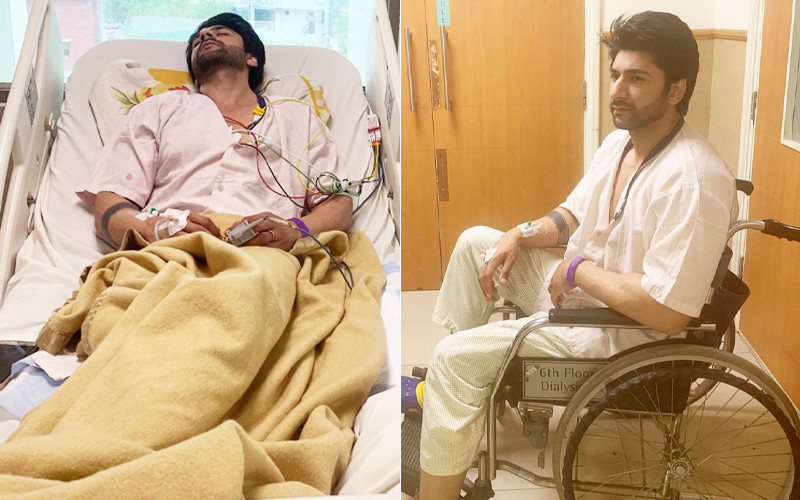 While talking about the incident which took place on May 11, between him and the store's staff, Aansh had told Mid-day that on May 11 he ordered food there including a hotdog. When he asked for the bill, the staff allegedly told him everything was ready, but he would have to wait for the hotdog for at least an hour. He claimed he told them to cancel the order as he was getting late. But the staff allegedly did not respond properly.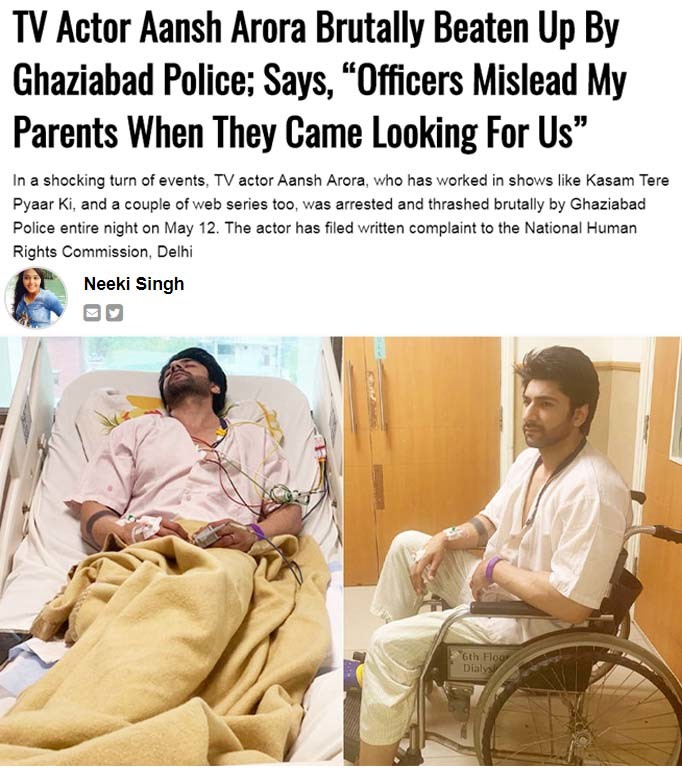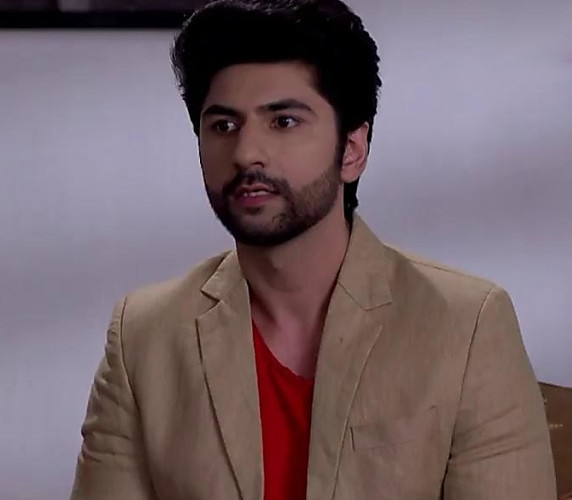 Arora told the tabloid, "They said how can we take money from you without giving you the food? I said that means you want me to wait here. I questioned why they were not canceling my order. And that is how the arguments started. We started abusing each other and I got angry and even banged my hand on the reception counter, breaking the glass. When I reached home I felt bad. I thought the staff lost money because of me. So I decided to visit them again, apologise, and pay them. But they handed me over me to the police."