Fan Frenzy After Sidharth Shukla's Demise: 'We Love You Shehnaaz' Trends; Some Want Shehnaaz Gill To Move On Quickly, Some Wish Her To Mourn All Her Life
Life now will never be easy for Shehnaaz Gill. She will be judged for every step she takes.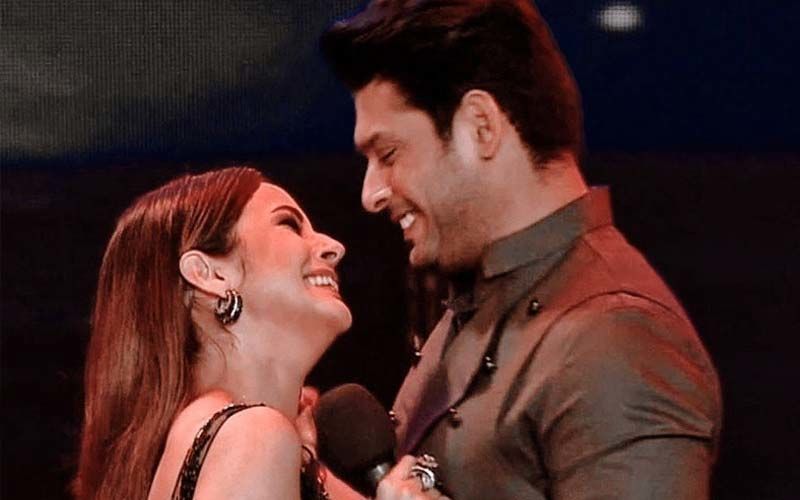 Sidharth Shukla left for his heavenly abode on September 2. He reportedly breathed his last in his alleged girlfriend Shehnaaz Gill's lap, thus making her shock and denial even more striking. The world knows Sidharth and Shehnaaz shared a bond like no other; they were playful with each other, and also had an "emotional attachment", which when combined made them the apple of their fans' eyes. So after Sidharth's untimely demise, their fans are concerned about Shehnaaz. The sight of her crying inconsolably at Sidharth's last rites was inarguably heart wrenching. We are also concerned!
The concern, however, varies from fan to fan - so much so that when you log in on Twitter, you see a trend - WE LOVE YOU SHEHNAAZ. The trend has pretty interesting tweets. Some fans of Shehnaaz want her to move on quickly, be happy again, start posting reels on Instagram again, and just move on. And some fans expect her to live with the tag SidNaaz till the end of time. The trend looked endearing at first. But then, reality dawned.
And you realise that Shehnaaz Gill is not going to have an easy life henceforth. She will be judged for every step she takes. If she moves on quickly, 'SidNaaz' which she cherished will be termed "business" by some; if she mourns a little longer, it will be called 'drama'. If Shehnaaz gets back to her work, her two years of loud love will be negated in two minutes, and if she doesn't, she'll be called weak. By any means, she will be targeted, for she loved loudly. Everyone cannot do that. And that, perhaps, was/is her biggest mistake.
Our only advice to Shehnaaz's fans - let her be; let her mourn, let her grieve, let her live. We understand you love her, but you have to decide what you love - her career or her life. Understand she's going through a lot, understand her pain, let her take her own time. Do not judge her - for whatever she does. It's her life. Let her breathe. Stay calm. And understand and accept, she's in immeasurable pain. You are not, you are a spectator. She is the sufferer. She knows you love her. But love means giving the person you love a lot of freedom. Love her. Set her free - from your expectations and ideals. Just. Set. Her. Free.
Image Sources: Instagram/realsidharthshukla/shehnaazgill