Fans REFUSE To Accept Shivani Tomar Opposite Barun Sobti In Iss Pyaar Ko Kya Naam Doon 3, Want Sanaya Irani Back
Iss Pyaar Ko Kya Naam Doon loyalists took to social media to clear that they do not want to watch anyone except Sanaya Irani opposite Barun Sobti on the show; producer Gul Khan blasts them saying 'it's her show and she can work with whoever she pleases'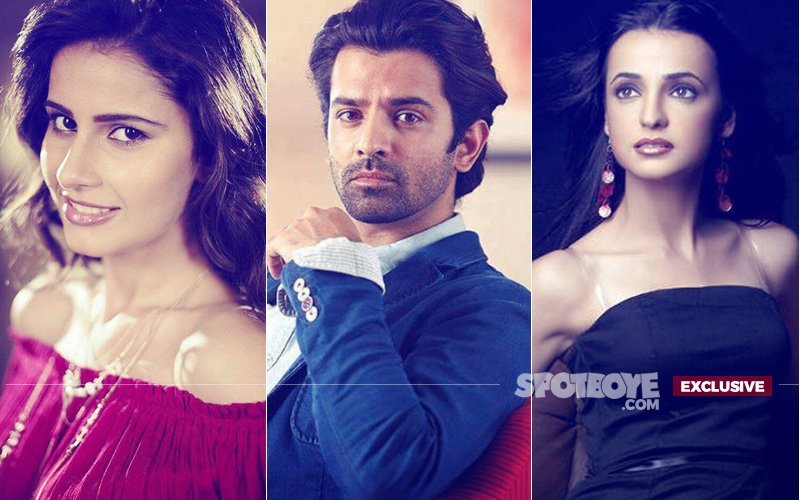 There is little doubt that fans are waiting with bated breath for Iss Pyaar Ko Kya Naam Doon 3 to hit television screens.

The musical teaser of the show has generated the right buzz and yesterday, we brought you the first look of the female protagonist, Shivani Tomar, who will replace Sanaya Irani in the third season and star opposite Barun Sobti.

Soon after Shivani's first look gathered momentum on social media, fans began trolling Shivani and made it clear that they are only interested in seeing 'Sarun' on the show.

Take a look at a few comments: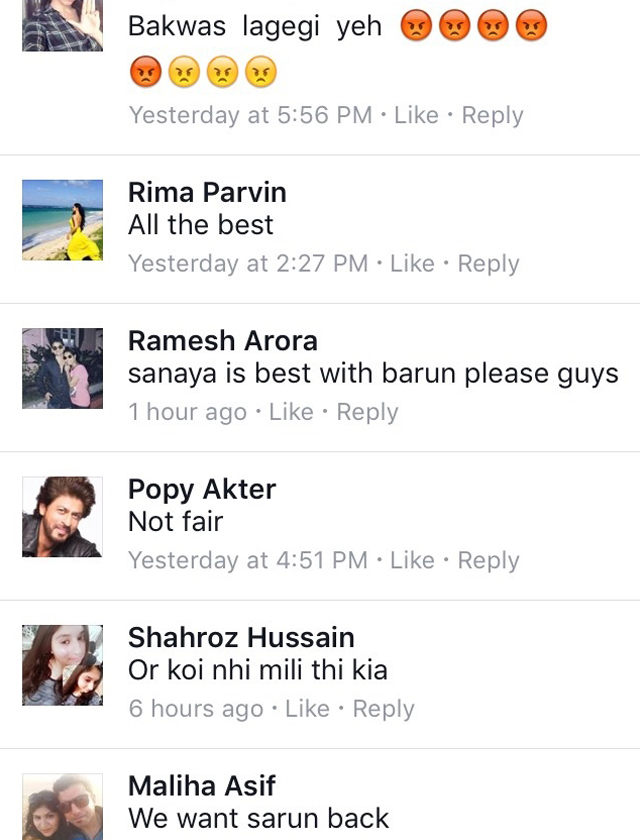 Fans Only Want To See Sanaya Irani Opposite Barun Sobti In Iss Pyaar Ko Kya Naam Doon 3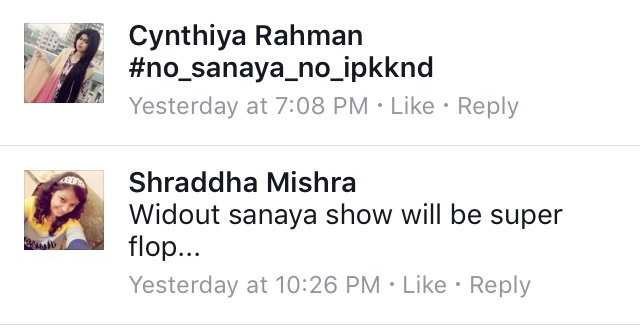 A Snapshot Of The Hate Comments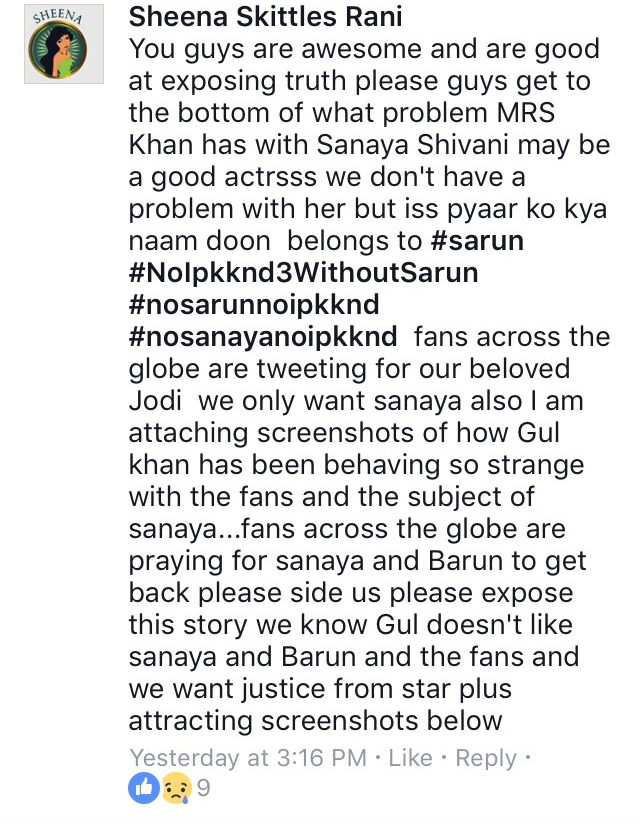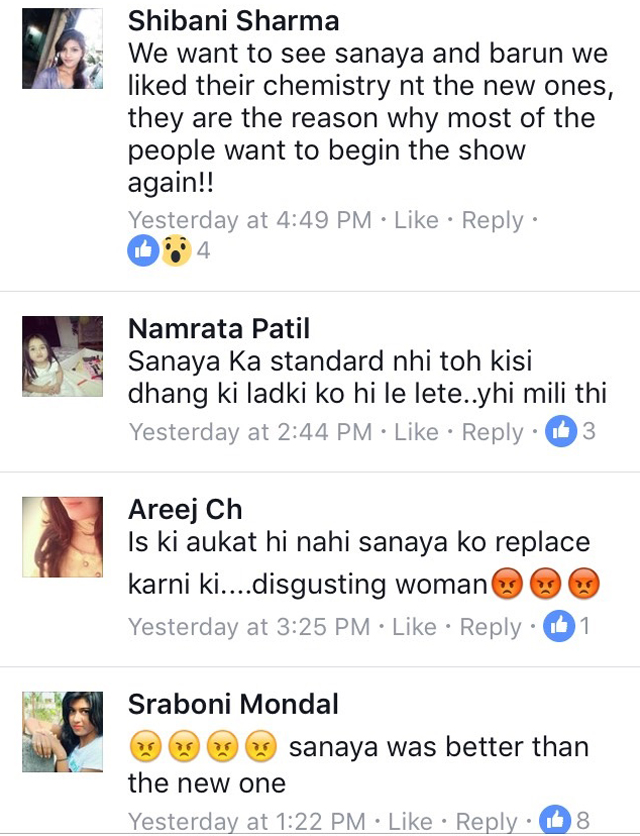 Shivani Tomar Has Replaced Sanaya Irani In Iss Pyaar Ko Kya Naam Doon 3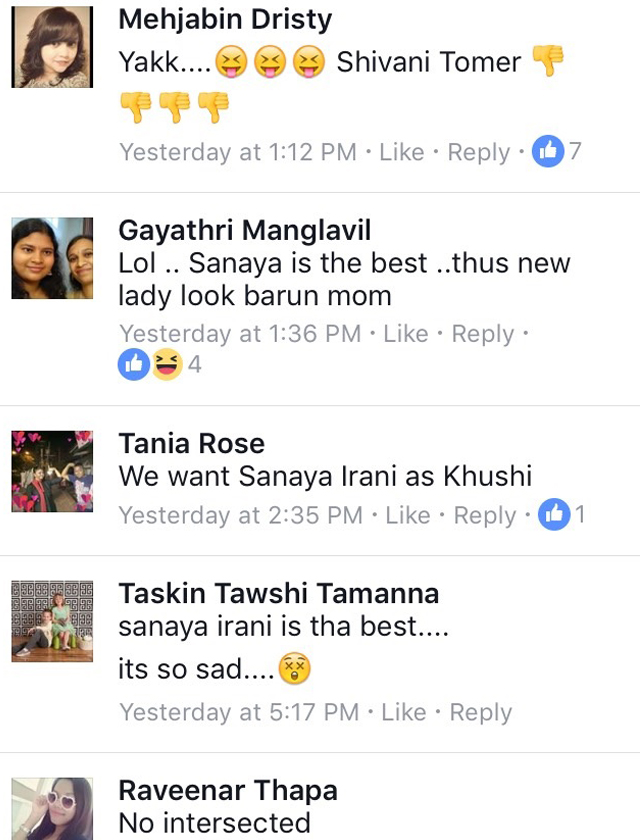 Fans Of The Show Troll Shivani Tomar
Coincidentally, the first season of Iss Pyaar Ko Kya Naam Doon completed 6 years yesterday and fans took to Twitter to congratulate each other and the makers. It is here that they tagged producer Gul Khan and asked her to revise the casting. This did not go down well with her and she lashed out at them. She said, "@teamsarunleb are you high on something! Look at what you are saying! Sarun doesn't belong to you! You did not create it! I've created it! You sound like you created something and we have stolen it! It's so bizarre this whole logic! Even if I can't create anything like Sarun! I will still be happy about it! I will do IPKKND as an when with whoever I please! You can live in your bizarre land!!!! #ipkkndwithnosarun (sic)."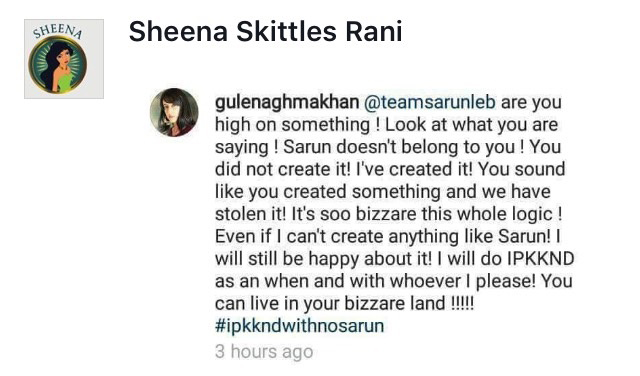 Producer Gul Khan Lashes Out At Fans
Now, that's quite a comeback. Speculations were rife that Gul was looking for a fresh face for the third season and hence decided to cast Shivani instead of Sanaya.
SpotboyE.com got in touch with Gul over the hate she has been receiving for the casting and she simply said, "I will not justify my decisions."
Talking about Iss Pyaar Ko Kya Naam Doon 3, she said that fans will love the third season as it will be far more intense and with a revenge angle weaved in the story.
Thumbnail Image Source: facebook/shivanitomar, qefes & actresshost