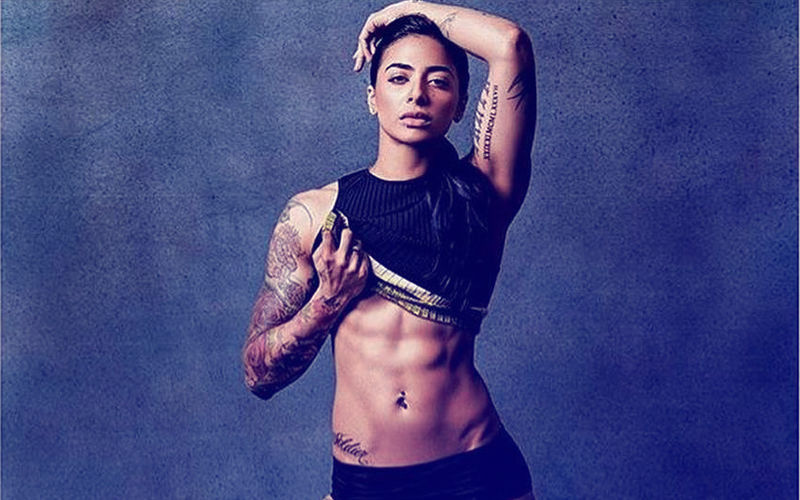 It's time for social media trollers to get trolled! In an upcoming web show, Trolled, VJ Bani is hitting out at misogynist trolls. Trolled will premiere on Rise By TLC, a digital first channel for women, by women.
Popular VJ and actor Bani J, will be seen debuting as a singer in this quirky and original music video where she will be seen slamming the cowardly trolls.

Watch the video below:

"Mard… half mard... Man. Kya karna cha rahi ho? Pura din gym mein hi rehti ho? Kaun Karega shaadi? Tattoo ki dukan… Thoda toh ladki ki tarah bano... A lot of people like to throw these words around just like they love to throw their opinions in your face; shove them down your throat and then stuff you until you suffocate into a neat little column or box and file you away where you can no longer serve as a threat to their narrow minded, never expanding nor evolving selves. 'They' don't have the patience, the space in those tiny heads that are kept at alarmingly limited capacities by believing all the shit they have been fed. Beliefs of how one is supposed to BE, THINK, BEHAVE and of course LOOK," said, Bani J, speaking her heart out.
"When TLC came to me with this for a song to get back to the trolls, I was so excited because I really do believe that judging people and making assumptions about them is completely pointless. Like, who are we to judge one another? It's all ego and insecurity driven and it's never going to be productive or fruitful. Let this video be a reminder to you beautiful supportive lot to not look for validation from outside of yourselves, don't get into that column and box just to make someone else happy, do what feels right for you, what makes you happy. Look within, it's there. All you ever need. I have never gotten any kind of happiness by succumbing to someone else's definition of me or what I am supposed to be like."





Image Source: instagram/banij