FIR Registered Against Rakhi Sawant And Her Lawyer For Showing An Objectionable Video Of Sherlyn Chopra In Media-Report
As per the latest report, FIR has been against Rakhi Sawant and her lawyer Falguni for showing Sheryln Chopra's objectionable video in media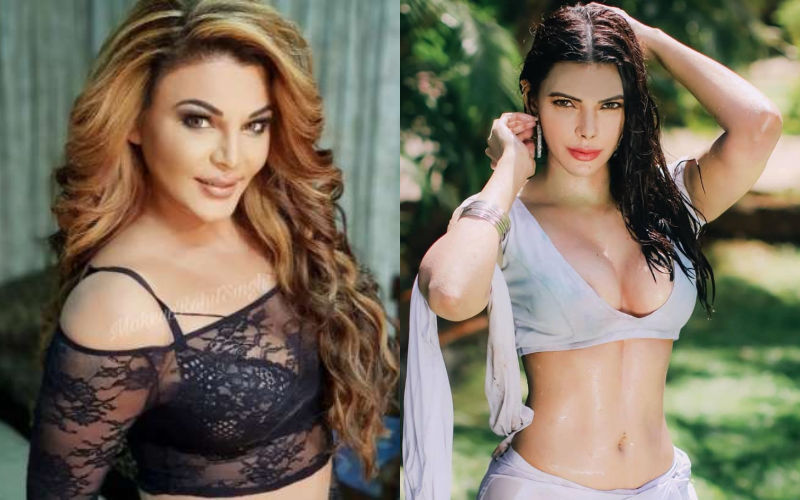 Rakhi Sawant and Sherlyn Chopra's ongoing fight has landed the controversy queen in legal trouble. A few days ago, Rakhi and her lawyer Falguni Brahmbhatt filed a defamation case against Sheryln, claiming that they have her porn videos as proof. The ex-Bigg Boss 14 contestant even showed paparazzi a few of Chopra's alleged p**n videos which she has recorded. Now, as per the latest reports, an FIR has been registered against Rakhi and Falguni for showing Sheryln's objectionable video in the media.
FIR registered against actress Rakhi Sawant & adv Falguni Brahmbhatt under multiple sections of IPC & IT Act on complaint of an actress. The complainant alleges that the 2 showed an objectionable video of her during a press conference & used objectionable language: Mumbai Police

— ANI (@ANI) November 9, 2022
Addressing the media in a press conference, Rakhi and her advocate alleged that they have strong evidence against Sherlyn. The controversy queen even accused Chopra of running a Sextortion racket where she seduces influential people and later blackmails them. Rakhi had also called Sherlyn a 'porn star' in front of the media.
While showing Chopra's seductive pictures to paps, she said, "Look at this, Sherlyn Chopra is a porn star. You will find her such pictures and seductive videos only. She runs a sextortion racket where she seduces and then blackmails powerful individuals. Sherlyn was caught in a prostitution racket in Alibaug and she often extorts money from Infulentials after seducing them, from head to toe she is filled with surgery and she is talking about me."