Garbe Ki Raat Controversy: FIR Filed Against Rahul Vaidya And Bhoomi Trivedi In Surat -Deets Inside
An FIR has been filed against Rahul Vaidya and Bhoomi Trivedi for hurting religious sentiments of devotees.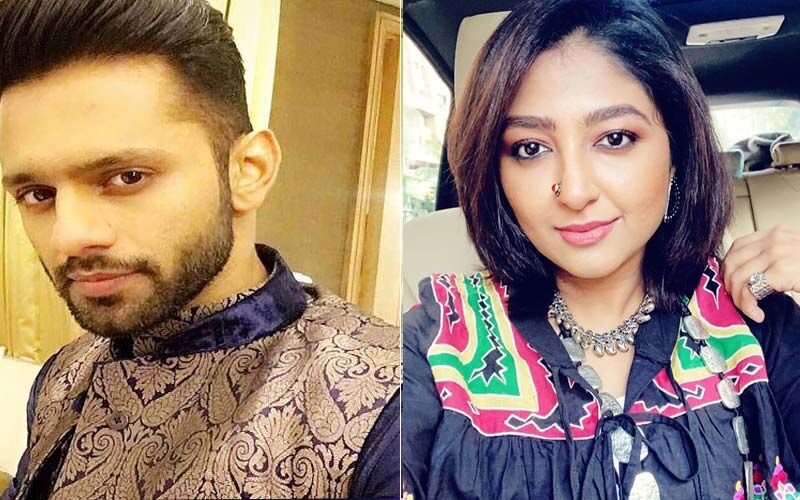 Rahul Vaidya and Bhoomi Trviedi's song 'Garbe Ki Raat' has been in the news for a controversial reason ever since it was released. The latest release has created quite a stir, especially among the Gujarati audiences, with many citing that the song is hurtful to religious sentiments. The video of the song features Rahul and actress Nia Sharma in the lead, and it's directed and choreographed by Rahul Shetty.
Amidst the Hindi lyrics, a portion from a Gujarati folk 'Ramva Aavo Madi' has been added in the song, which has not gone down well with the Gujarati audience.
Speaking to ETimes, Bhoomi Trivedi addressed the controversy and said, "As a singer, I completed my audio recording of the song and got back to my life and other works. I have nothing to do with the video. As soon as I saw the video representation of the folk part, I immediately pulled down all the promotional videos from my social media. I myself condemn such representation. I am well aware and respect the dignity and essence of the songs we cherish in Gujarat." ALSO READ:
Rahul Vaidya's Spokesperson Confirms Singer Receiving Death Threats For His Newly Released Song, Garbe Ki Raat
Also, as per a report in ETimes, an FIR has also been registered by J.K. Rajput in this regard at Amroli Police Station, Surat, on the grounds of insulting religious faith and hurting people through the misrepresentation.
It also mentioned that Bhoomi Trivedi was unaware of the video's visual concept and that she also apologised to the community. However, the FIR emphasizes and demands either taking down the video song from the YouTube channel or banning the channel from the platform.
Image Source:Instagram/RahulVaidya/BhoomiTrivedi