Gauahar Khan Calls Out Justin Bieber And Hailey Bieber For Their Remarks On Ramadan Fasting! Says, 'Just Proves How Dumb They Are'
Justin and Hailey are seen discussing the concept of fasting in an interview shared by a page named Hijab Modern on Instagram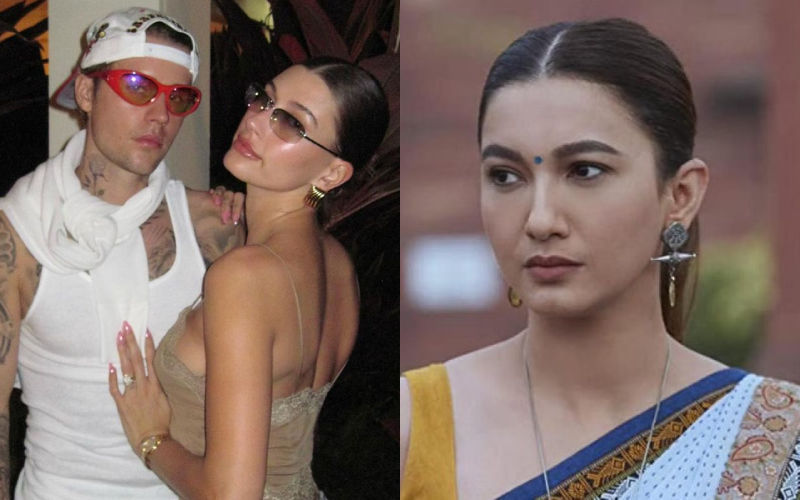 Gauahar Khan was left offended by Hollywood couple Justin Bieber and Hailey Bieber for their insensitive remarks on fasting during the holy month of Ramadan. In an online interview, Justin and Hailey made fun of people who observe fast during Ramzan. Justin said that fasting "deprives your body of nutrition."

Following the interview, Justin and Hailey, Bigg Boss Fame Gauahar Khan took to her Instagram stories and called out the celebrity couple for making such an insensitive remarks.
Justin and Hailey are seen discussing the concept of fasting in an interview shared by a page named Hijab Modern on Instagram. Justin starts, "I gotta really think about that, I have never really done it…I think our bodies need nutrition to think properly."
Later Hailey says that without having food for the whole day does not "make sense to her," and further said, if you want to fast off the TV, fast off your phone, I think I believe in that more, but fasting off food… it never really made sense to me… or if you are fasting sweets or fasting sugar."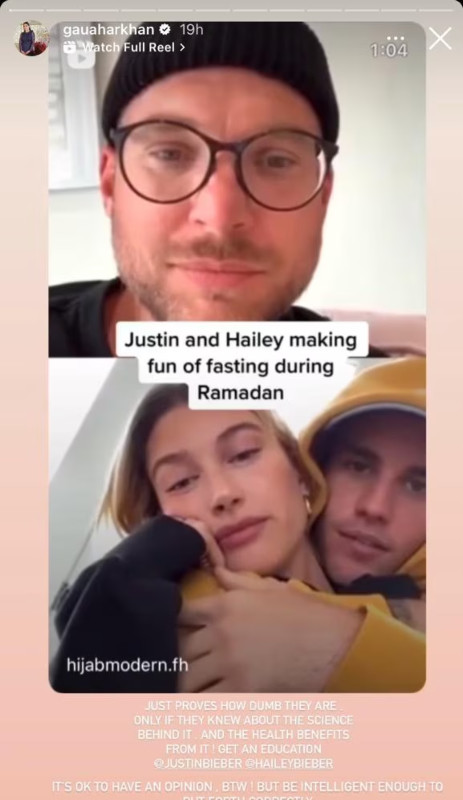 "We're totally like yeah, that's why you are stupid!" she concluded.
Justin and Hailey's comments did not go well with Gauahar Khan and she posted the video on her Instagram story while the caption read; "Just proves how dumb they are. Only if they knew about the science behind it. And the health benefits from it! Get an education @Justinbieber and @haileybieber. Its okay to have an opinion btw! But be intelligent enough to put forth correctly."
Image Source: Instagram