Ghum Hai Kisikey Pyaar Meiin: Netizens Adore Savi and Vinayak's Equation While Brutally Trolls Virat's Entry Post The Leap- View Reaction
Ghum Hai Kisikey Pyaar Meiin recently took the leap and introduced two kids - Savi and Vinayak - and fans are loving their first meet-up while they are mercilessly trolling Virat's entry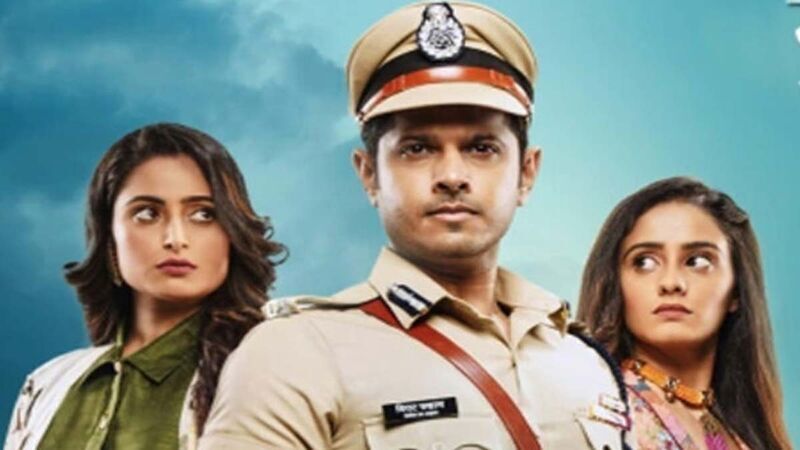 Ghum Hai Kisikey Pyaar Meiin has once again entered the top five in the BARC ratings. The current narrative is quite interesting. As the audience is waiting for the first meeting Savi and Vinayak post the leap. As the netizens have seen the video clip about the kids first meeting and Virat's entry, they have trolled the latter's entry while appreciating the kids' meet-up on Twitter.
The daily soap Ghum Hai Kisikey Pyaar Meiin has an interesting plot going on. Post the leap in the show, two kids Savi and Vinayak have been introduced who are winning hearts. Savi is Sai and Virat's daughter who stays with Sai at different places. On the other hand, Vinayak is Sai and Virat's son staying with the Chavan family including Pakhi. Savi wants to be a police officer while Vinayak wants to be a doctor.
In the upcoming episode, Savi will meet Vinayak and help him from the bullies. She is shown a compassionate liking for her onscreen mother Sai. Fans are loving the equation between the siblings and they have expressed the same on Twitter.
One fan wrote, "Vinu and Savi, the heart of #sairat glad they had this beautiful meeting and hoping to see them unite sairat #GhumHaiKisikeyPyaarMeiin" and another one wrote, "#SaiRat kids the moment to cherish.Both the actors give real feel like the ones playing their parents.Strange coincidence. #GhumHaiKisikeyPyaarMeiin #Neilsha."
Interestingly, where the kids meet up appreciated by fans, Virat's entry is being trolled by them. Netizens wrote, "Agaaya manhoos Let the tortures begin Poor Sai & Savi #GhumHaiKisikeyPyaarMeiin". One user wrote, "Like the moment he put his leg down on that place , Sai and Savi's unlucky days have started" and another one wrote, "Is it me only who feels his entry funny."
Meanwhile, in the upcoming episode, Savi will be seen missing his father and will write on trees asking when her father will return. When Virat comes across the message, he sympathises with her and writes that soon she'll reunite with her father. Amidst this Vinayak reveals to Savi that his father is a police officer and she gets excited hearing this. In the meantime, Virat reaches the camp where Sai is with Savi and Vinayak.
So what do you think, is this the time when Virat and Sai will meet post leap? It seems that there's a lot of drama and plot twists in the store for the audience in forthcoming episodes.
Image Source: SpotboyE