Ghum Hai Kisikey Pyaar Meiin: 'Boycott Surrogacy Track' TRENDS As Angry SaiRat Fans Say, 'Disgusting, We Can't Take It One More Shitty Track'
SaiRat fans are upset with the upcoming 'surrogacy track' in Ghum Hai Kisikey Pyaar Meiin and took to Twitter to express their disappointment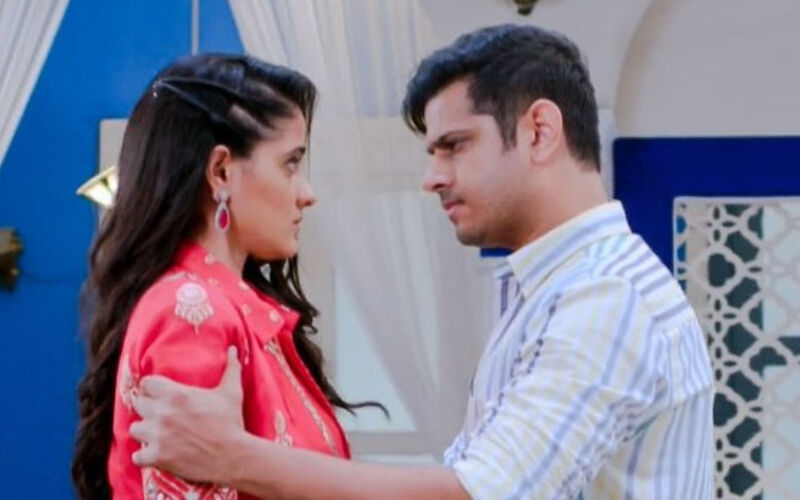 Ayesha Singh, Neil Bhatt and Aishwarya Sharma starrer popular show 'Ghum Hai Kisikey Pyaar Meiin' is the most loved show on television. The daily soap has managed to keep the audience on the edge of their seats owing to its surprising twists and turns. In the latest episode, we saw Sai and Virat have finally confessed to having feelings for each other and will get married. Although all SaiRat fans are very happy with their love confession, the new twist in Sai and Virat's life have left them disappointed with the makers.
This new surrogacy track has left fans and viewers of the show quite upset and angry as they wish to see Sai and Virat's happy reunion in the show. Fans took to Twitter and started a trend 'Boycott Surrogacy Track'. One user commented, "It's not picture for us it's emotions for us for u sairat is just gaining frame and all but for us they lifeline it's our dreams. Plzzz don't ruined this not for any body to ruined this couple BOYCOTT SURROGACY TRACK." Another tweeted Sai and Virat's pictures and wrote, "I want Sai to make Virat hear their baby's heartbeat through her stethoscope... It my dream @sidd_vankar, don't ruin itBOYCOTT SURROGACY TRACK #ghumHaiKisiKeyPyaarMeiin."
As per story Sai being lead has to struggle for her wife rights, DIL rights, right for education & now
struggling for her identity as doctor.
No more struggle for being a mother.

BOYCOTT SURROGACY TRACK#GhumHaiKisikeyPyaarMeiin

— Neelam Bisht (@Neels17Bist) May 6, 2022
Sai ke pass ek to apna rahendo why always sharing with pakhi. Plzzzz sairat aur uske baby se dur rakho didi agar koi role nahi hai to plzz jabarajasti sab me na ghusao end her character
BOYCOTT SURROGACY TRACK#ghumHaiKisiKePyaarMeiin

— Reema Sohail (@reema_sohail) May 6, 2022
Talking about the show GHKPM, last week, there was a slight increase in the TRP owing to the current track, which is being loved by the audience. The ongoing track of Sai and Virat is doing quite well in terms of lifting the TRP of the show.