Ghum Hai Kisikey Pyaar Meiin's Yamini Malhotra's Car Gutted In Fire, Actress Stepped Out Just In Time; Says, 'I Am Thankful To God For Saving Me From A Catastrophe'
Ghum Hai Kisikey Pyaar Meiin's Yamini Malhotra's car gutted in fire. The actress shares details about the shocking incident. Read on!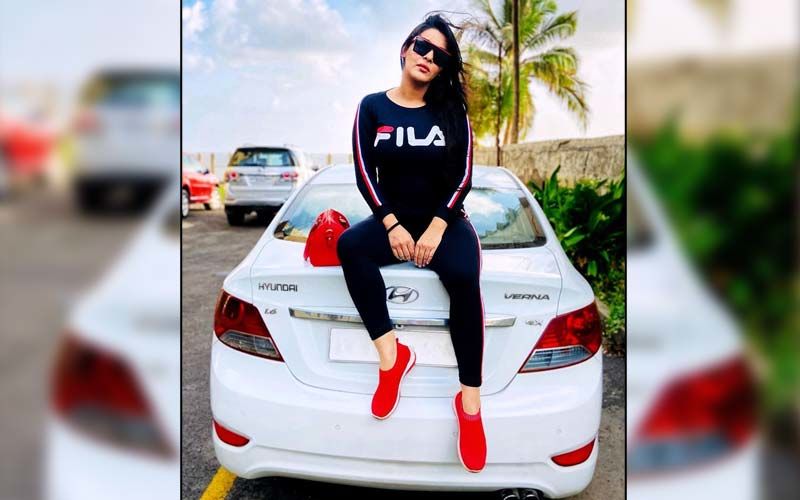 Yamini Malhotra is one of the popular stars in the TV industry. She is currently a part of the TV show "Ghum Hai Kisikey Pyaar meiin". Recently, Yamini went out for a drive, however it turned into a nightmare after her car caught fire. Yes, you read that right! The actress had even shared photos of the same on her Instagram. In a recent interview, Yamini shared what exactly happened at that night.
The actress revealed that she went out for a drive to Juhu after which she headed to Lokhandwala and also posted pictures about it on Instagram. "As soon as I got back at the steering wheel, I saw fire coming out of the bonnet. I immediately stepped out of the car and before I could even try and figure out what was happening, the fire spread and engulfed the car," she said.
She further said that she was on in shock. Some passers-by gathered to help and called the fire brigade and the police. However, by the time the fire brigade could reach the spot, the car was gutted in fire. "All I could think of was what if I was locked inside the car and couldn't be saved! I shuddered at the mere thought," she added.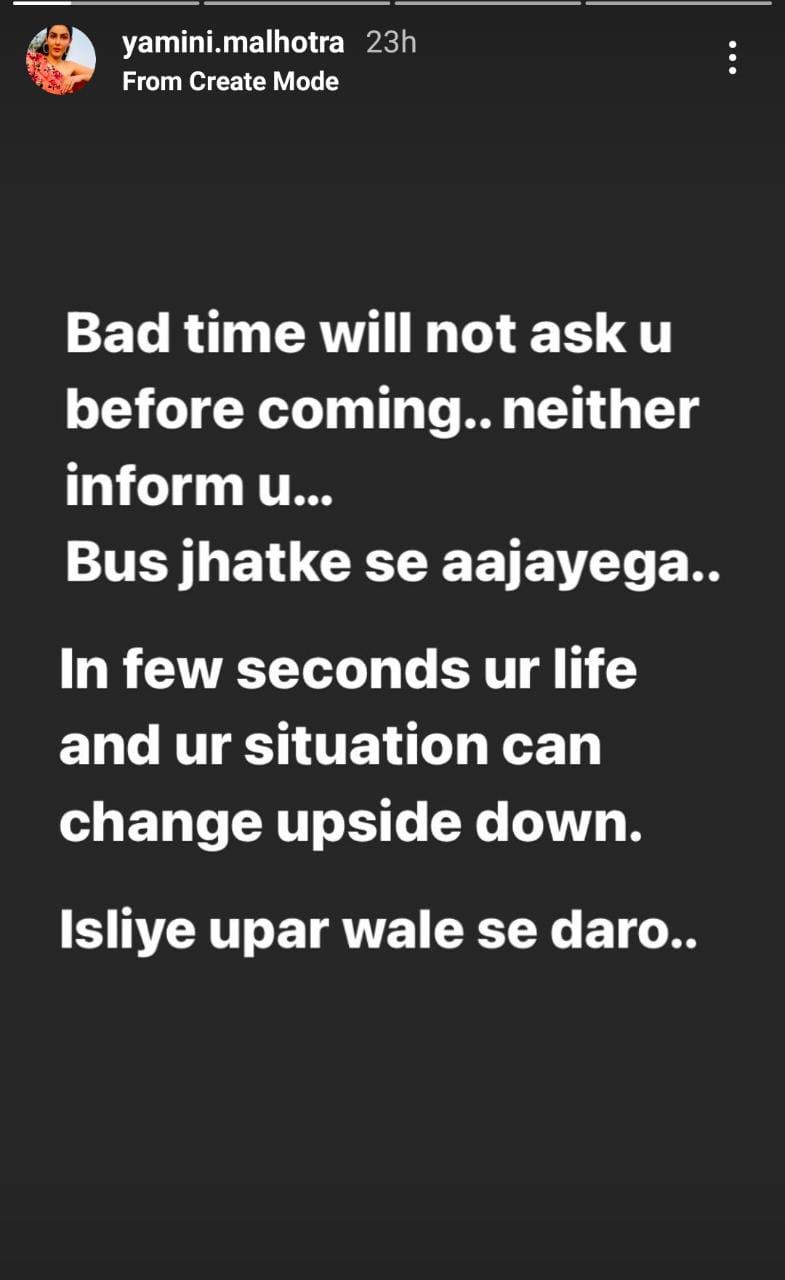 Adding to that, Yamini said that she went to the police station to register the report after which "I had to return to the spot with the team for the survey of the car. The fire had stopped by then. I could see the ruins of my car - ashes and black, burnt metal. It was painful to watch my car in that state. But I'm thankful to God that He saved me from what could have been a catastrophe."
Image Source:Instagram/YaminiMalhotra