Ghum Hai Kisikey Pyaar Meiin, Spoiler Alert, 12 June 2021: Virat Gets Angry At Sayi While Bhawani Kaku Asks Him To Feed Pakhi
Ghum Hai Kisikey Pyaar Meiin, Spoiler Alert, 12 June 2021: Furious Sayi leaves the house. Worrying about her Virat finds Sayi's behavior troublesome for everyone.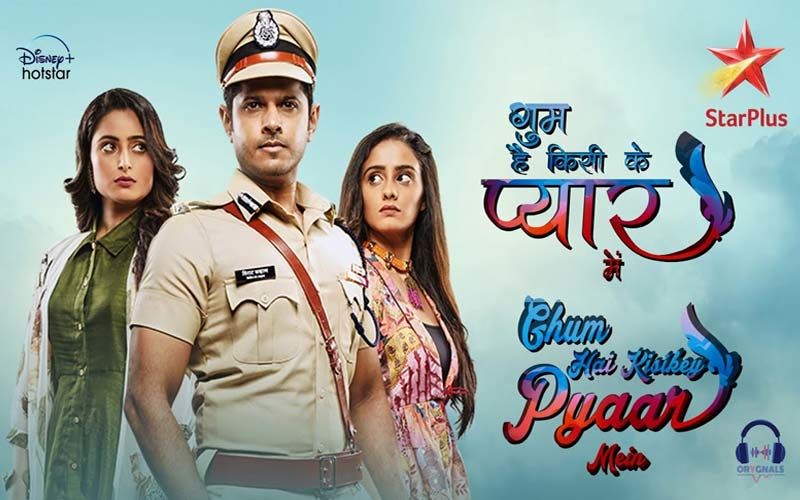 Being a famous Indian drama series Ghum Hai Kisikey Pyaar Meiin has been getting love from every Indian household. It is a perfect love story having twists and turns. According to the latest Pakhi and Virat talk privately while Sayi sneaks up on them and listens to everything. Accusing Sayi of poisoning Dvyani's mind against her, Pakhi complains about Sayi to Virat. But as he tries to defend Sayi, Pakhi gets angry. Losing her temper, Pakhi starts asking him about his past with Sayi. While she is slamming Virat for forgetting his promise, Sayi stands there and watches everything.
In tomorrow's episode of Ghum Hai Kisikey Pyar Meiin, Sayi hears the conversation between Pakhi and Virat. And when everyone is around, Sayi starts questioning Pakhi and Virat about their relationship in front of the family. Asking them about their relationship, Sayi asks both of them to reveal the truth. But seeing that she's unable to get anything out of both, Sayi lashes out at Virat. She gets furious and leaves the house as Virat doesn't take a stand. Seeing her behavior Virat also gets furious. But at the same time, he's also concerned about Sayi as she leaves without eating anything. Meanwhile, Bhavani Kaku asks him to feed Pakhi. worrying only increases as Sayi doesn't return and it's late at night. Sayi on the other hand goes to Devyani's house. Realizing that everyone would be worried about her, Pulkit asks Sayi to inform Virat about herself but angry Sayi refuses to do so.
As Sayi refuses Pulkits reasoning, afterward Pulkit himself informs Virat about Sayi. After hearing about Sayi, Virat loses his temper and lashes out at her. He asks Pulkit in anger whether Sayi considers Chavan Nivas as a Hotel to come and go as pleased. Pulkit tries to calm him down, but his efforts fail as Virat gets so furious.
With everything going on, will Virat and Sayi be able to confess their love for each other? Will the misunderstandings between them go away?
The answers to all these questions lie further! But to know that don't forget to watch Ghum Hai Kisikey Pyaar Meiin, only on Star Plus.



Image Source: Instagram/ ghumhainkisikeypyaarmein, youtube/orygnals