Ghum Hai Kisikey Pyaar Meiin SPOILER ALERT 5 June 2023: Sai Gets EMOTIONAL As She Imagines Virat Losing Their Memories
The upcoming episodes of Ghum Hai Kisikey Pyaar Meiin are full of twists and turns as Sai will realise she is still in love with Virat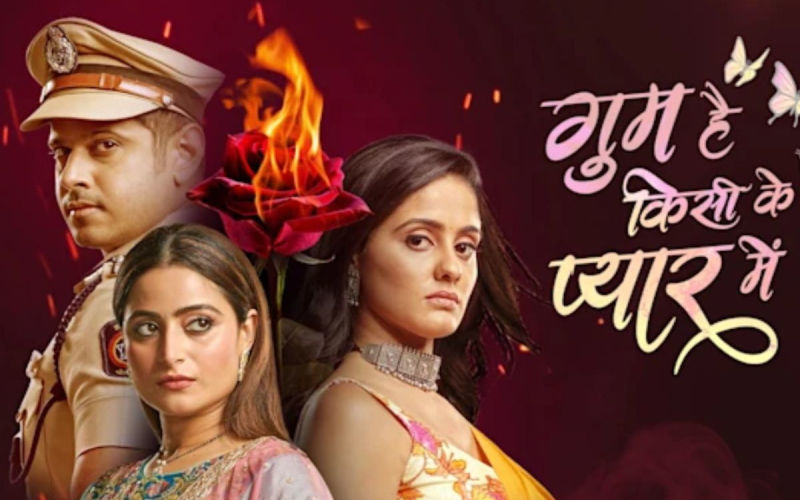 Starring Neil Bhatt, Harshad Arora and Ayesha Singh in the roles of Virat Chavan, Satya Adhikari and Sai Joshi, Ghum Hai Kisikey Pyaar Meiin enjoys a huge fan base. The show has been one of the most talked about on social media, over the past many months. It has become one of the most-watched serials in India. The makers of the show have been doing their very best to wrap up Sai and Virat's story, so that they can introduce the generational leap.
Their entire conversation makes Virat and Sai reconnect with each other as they face similar situations in their life. In the upcoming episodes it will be seen that Satya, Amba, Virat and Sai will be waiting at the hospital for Vijendra to regain his consciousness. When he does, Satya and Amba inform him that he lost his memories. Sai will proceed to put herself in Amba's shoes and Virat in Vijendra's shoes. She will get emotional thinking about Virat losing all his memories. As she comes out of her day dream, she will look at Virat and start crying.
ALSO READ: Ghum Hai Kisikey Pyaar Meiin Post Leap Plot: Savi To Become An IPS Officer Like Her Father Virat Chavan? Here's What We Know
Talking about the ending of the current storyline, it was being reported that the show's last episode will be aired on June 9. The plot will then focus on the lives of Vinayak and Savi, Virat and Sai's kids. While there were many reports suggesting that the makers decide to take the generational leap because the leads were asking for a hike on their remunerations, makers had issued a statement stating that the original plot of Ghum Hai Kisikey Pyaar Meiin was adapted by the Bengali show Kusum Dola. Since the story has been exhausted, they want to focus on the new generation and a new plot line.
Image Source: Instagram