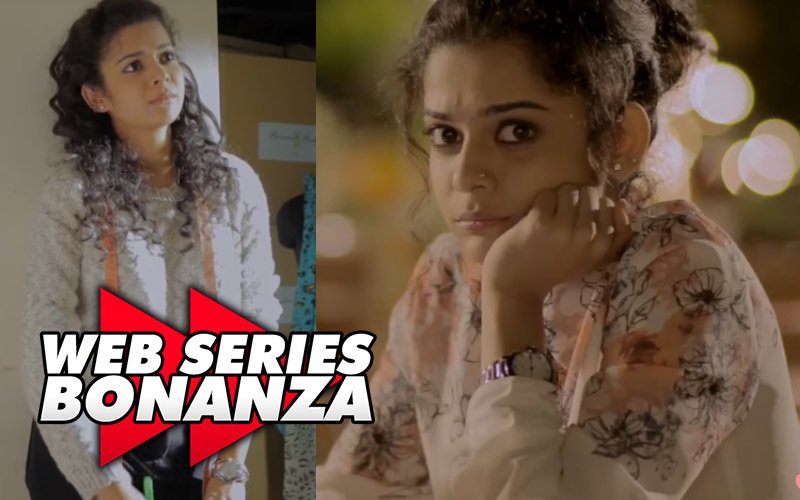 Finally the audience got answer to the inevitable question: What will Meera choose? The fast paced life of Mumbai or the slow and secure life in Dehradhun
The first episode of Girl In The City Chapter 2 was aired yesterday on Bindass at 6 pm. As the show starts, it gives an air of mystery about Meer's whereabouts but gradually shows that Meera is in Dehradun. She is shown having a video chat with her friend Kartik (who is a chef in London) where she is expressing her frustration of doing what she doesn't want to.
Meera is basically running a showroom, where she apes Bollywood heroine's designer wear back in Dehradun. Kartik and Meera both confess to each other that they made the wrong choices.
In between Meera's marriage angle is also introduced where her mother wants Meera to attend a wedding so that she can make her meet a prospect. By the end of the episode Meera bumps in to a guy called- . She of course is put off with his accent and attitude. An anxious Meera tries to call Kartik to escape the situation. When she finally gets through him and narrates what happened with her, Kartik advices her to run away from Dehradun.
That's where the episode ends. Well, we're sure the viewers can't wait to see what will happen next with Meera. Will she take Kartik's advice or marry and settle down in Dehradun?
Girl in the City Chapter 2 is directed by Samar Shaikh, written by Sanyukta Shaikh and produced by Still and Still Moving Pictures. This season will see Mithila Palkar, Rajat Barmecha, Karanvir Sharma and Preetika Chawla playing key characters.