GOOD NEWS: Amitabh Bachchan's KBC 9 Gets Its First Crorepati
Anamika Majumdar from Jamshedpur is the first contestant to reach the jackpot Rs 7 crore question. However, she chose to take Rs 1 crore home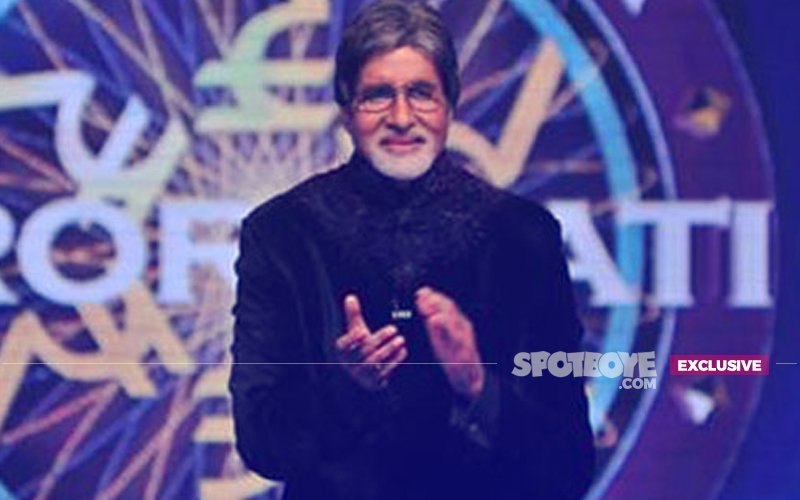 It's good news for all you Kaun Banega Crorepati fans. The Amitabh Bachchan-hosted quiz show has got its first crorepati- Anamika Majumdar who hails from Jamshedpur.

The lady reached the jackpot Rs 7 crore question, however decided to quit the proceedings and took home Rs 1 crore.

Earlier in this season, Biresh Chaudhary reached the 15th question on the episode which aired on September 14, however, he quit the show after winning Rs 50 lakh since he couldn't answer the question for Rs 1 crore. Amitabh Bachchan gave him a title of "biggest winner".

Evidently, the title has been passed on to Anamika now.

This morning, Amitabh Bachchan also delighted fans with the news that he shot with World Champion PV Sindhu for KBC.

He tweeted, "T 2560 - What an honour and a moment of great pride to be with this World Champion .. the pride of INDIA 🇮🇳 .. PV Sindhu !!


You may recall, Amitabh Bachchan also congratulated Ms. Sindhu on her win over reigning world champion Nozomi Okuhara of Japan in the Women's Singles Final of the Korea Open Superseries earlier this month. He wrote, "Yeah! She has done it! P.V. Sindhu wins the super series, in Korea. First Indian to do so. Sweet Revenge!"

Last week, we told you that Kaun Banega Crorepati has changed the fortunes of Sony Entertainment Television . In a short span of time, it has helped the channel clinch the No. 2 spot amongst GECs.

Coming back to the quiz show's first crorepati, congratulations, Anamika!


Image Source: realitypost