Guddan Tumse Na Ho Payega Update: Guddan And Akshat Get Drunk; Media Finds Them Locked In A Hotel Room
The upcoming episode of Guddan Tumse Na Ho Payega will see a big twist in Guddan and Akshat's life when the two will get locked inside a hotel room. Well, how will Guddan and Akshat's relationship turn out to be, is something one needs to see in coming days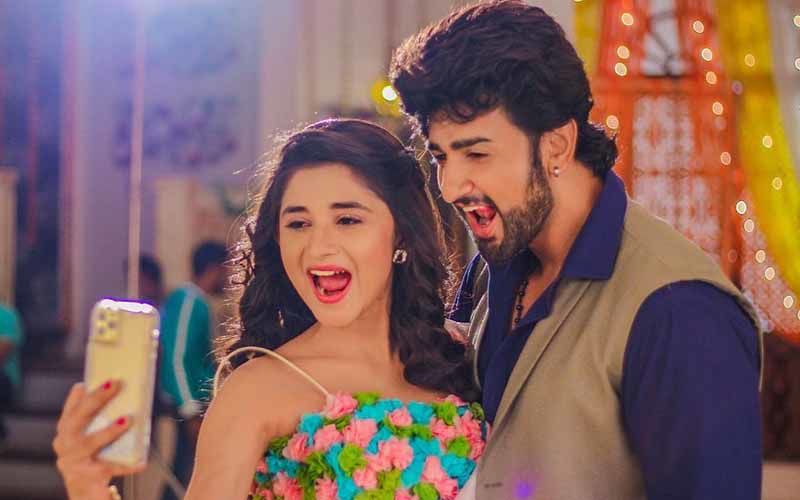 Guddan Tumse Na Ho Payega is one of the popular daily soaps in recent times. The show is currently winning millions of hearts, all thanks to the makers for bringing up some interesting recipe on the table and sizzling chemistry between Guddan and Akshat which is simply unmissable. When Guddan Tumse Na Ho Payega completed 200 episodes Nishant Malkani took to his social media and thanked the viewers for being loyal to the show. He also revealed that his aim is to entertain the audience, touch their heart and spread a positive message no matter what while promising more laughter, smiles and tears of happiness.
Just a while ago, the show even completed 400 episodes and the star shared a team celebration photo on his handle, captioning, "400 episodes ka केक काटना aur यादें बनाना" As the show is still going strong and is high on drama, the makers are now leaving no stone unturned in adding more twists. In the previous episode, we saw how Antara gave Akshat alcohol and headed out somewhere alone, leaving a worried Dadi behind and asking Guddan to bring him back. Obeying Dadi's order, Guddan then follows Akshat and tries to stop him from drinking but fails in doing so. Later, she too joins him and they both get drunk and check-in to a hotel room.
The interesting part comes in now when the media comes to know about their stay in a hotel and they crash into Akshat and Guddan's room. Knowing that Guddan is a public figure, media makes it sensational and starts questioning about their relationship and if she is planning to reconcile with her ex-husband. As the media imposes some derogatory comments on Guddan's character, Akshat gets furious on them.
Nevertheless, now we have to see what the media people will interpret out of this situation and how will Guddan and Akshat's relationship turn out to be.
Image source: Instagram/nishantsinghm_official