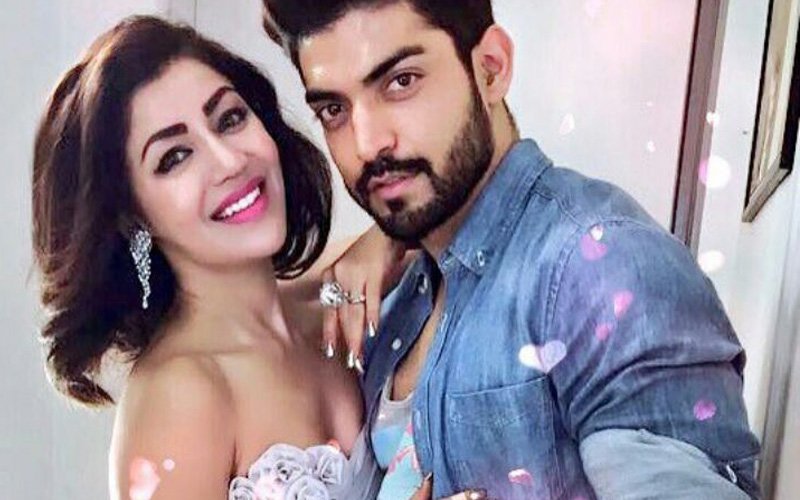 Your browser does not support the video tag.
Yesterday,
Karan Johar introduced his newborn twins – Yash and Roohi to the world
. His friends from the industry including Alia Bhatt, Varun Dhawan, Farah Khan, Priyanka Chopra and Sidharth Malhotra among others welcomed the little ones with open arms and
took to social media to congratulate the new father in town
.
Now, TV couple Gurmeet Choudhary and Debina Bonnerjee are all set to turn parents, reports a leading daily. The actors will adopt two daughters – Pooja (6) and Lata (9) from Gurmeet's hometown, Jarampur in Bihar.
Gurmeet and Debina met the girls when they visited the village in 2014 to attend a family wedding. Gurmeet's parents are settled there and that's where Pooja, an orphan, resided with first cousin, Lata and her uncle. But last year, the uncle passed away leading to the two girls moving in with distant relatives. Gurmeet's mother, who is close to the girls since they live in the vicinity, realised that the children would have to work in people's homes as domestic help to sustain themselves.
This is when Gurmeet realised that it's time to give Pooja and Lata a nurturing home and after consulting with Debina, the two took the call of adopting them.
The initial plan was to support them financially but remembering his own childhood in Jarampur, which was without electricity for months during the monsoons and where life was difficult without proper amenities, Gurmeet decided to go the full mile.
"All the paperwork is done. We will be going to Jarampur for the final signatures after Holi. It is a two-day process. Everybody, including my parents, keep asking me when I'm planning a baby. Well, it's official now, I'm bringing home two daughters and we couldn't be more excited," exults Gurmeet.
However, the girls will not move to Mumbai right away. They will first be moved to Patna, which is a smaller city as compared to Mumbai and be enrolled in schools there. "After one academic year, they will shift in with us in our Andheri home by 2018. My brother and his family live in Patna and they will be around to see that they are well cared for. Debina and I will travel to Patna three-four times in the year and stay there through their summer vacation too," Gurmeet informs.
The 33-year-old actor tied the knot with Debina in February 2011 and admits that they plan to have kids of their own too. "The general belief is that you only adopt if you can't have children of your own. That's not true at all. Both Debina and I love kids and plan to have a couple of our own in the future. And when they come along they will be siblings for Pooja and Lata and all the Choudharys will happily live together under one roof," he signs off.

Thumbnail Image Source: instagram/debinabon