Happy Raksha Bandhan 2022: From Mouni Roy To Bharti Singh, These Celebrity Siblings Have An Uncanny Resemblance And They Look Almost Similar!
Raksha Bandhan marks the celebration of the protection of the bond between the siblings and their resemblance is uncanny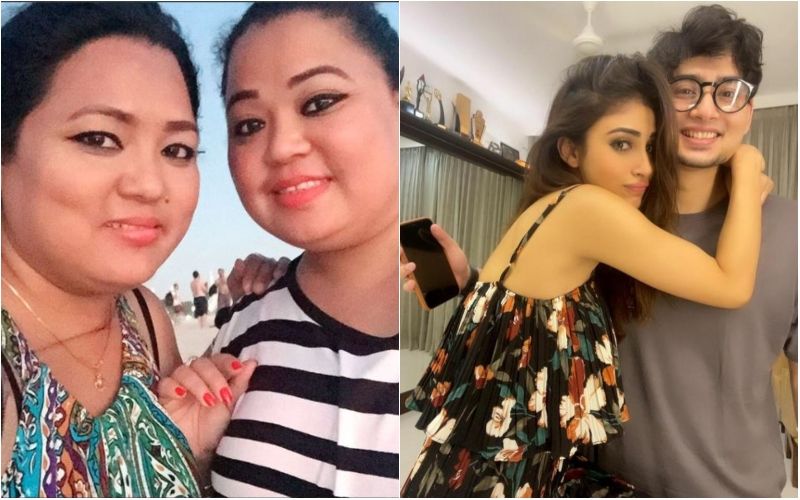 Raksha Bandhan celebrates the bond between brothers and sisters and the festive spirit amongst Bollywood celebrities is quite eventful. Raksha Bandhan is the ideal occasion to make your sibling feel love and care. People all over the world will have festivities on August 11. On the occasion of the auspicious festival, sister ties a rakhi (a sacred thread) around the wrist of her brother and prays for his long and happy life while the brother promises to protect her in need and trouble.

Interestingly, the festival marks the celebration of the protection of the bond between the siblings. To make the day special, our Bollywood celebrities wished their brothers or sisters as well as shared how they celebrated Raksha Bandhan. Right from sharing hilarious wishes for their beloved siblings to sharing unseen family pictures, today's social media is full of a festive vibe.
But, some of these siblings are really unique and some of our beloved stars enjoy impersonating their brothers and sister and the resemblance is uncanny.
1. Ronit Roy and Rohit Roy
Ronit Roy and Rohit Roy need no introduction. They are popular in the television world and Bollywood industry.
2. Bharti Singh and Pinky Singh
Pinky Singh and Bharti Singh have an uncanny resemblance and everything about them is the same, from their height to their smile.
3. Jannat Zubair and Ayaan Zubair
The famous sibling duo, Jannat and Ayaan Zubair, are very popular faces in the television industry. The brother-sister duo have a huge fan following on social media.
4. Shakti Mohan and Mukti Mohan
Popularly known as Mohan sisters, Shakti Mohan and Mukti Mohan are popular names in the television industry. They have demonstrated their versatility in the entertainment business.
5. Mouni Roy and Mukhar Roy
The popular television actress, Mouni Roy, has a brother and, the two of them have a very close relationship. Interestingly, the two share striking similarities and it will surely amaze you.
6. Piyush Sahdev and Meher Vij
Meher Vij and Piyush Sahdev are some of the most popular television celebrity siblings and they have performed in a number of television programmes.
7. Amrita Rao and Preetika Rao
Amrita Rao and Preetika Rao look exactly similar. Following her debut, people believed that Preetika is Amrita's twin sister. Both the sisters previously denied being identical twins.
8. Divyanka Tripathi Dahiya and Priyanka Tiwari
Divyanka Tripathi Dahiya needs no introduction. She has a close relationship with her family, especially with her sister, Priyanka. These two sisters are the definition of sibling goals.
However, what makes them more intriguing is how similar they appear. They smile the same and have similar facial features.
9. Deeya Chopra and Roshni Chopra
Deeya and Roshni Chopra are well-known in the television industry. The two sisters look like mirror images of each other.
10. Tanya Sharma and Kreetika Sharma
The duo are popular television actresses and they are very close to each other. The sister duo keeps sharing their pictures on social media. Tanya and Kreetika look like they are twin even when they are not.
Image Source: Instagram