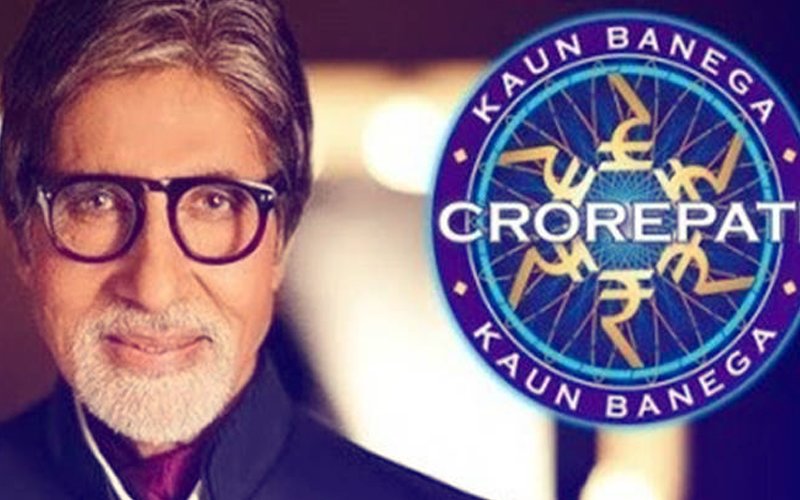 This season of Amitabh Bachchan's Kaun Banega Crorepati has turned out to be the best season so far with the show ruling the TRP charts since episode 1.

And that's why the makers have decided to make the finale week more interesting and special for the viewers.

Here is all that you will see in the finale week, which will be titled as, Jio KBC Play Along special week:

- A special robot, called Beamie will be introduced. Beamie will be used for 'Video-a-friend'

- The time slot for this week will be 8:30 PM.

- Celebrity guests like Vidya Balan, Yuvraj Singh and Nobel peace prize winner Kailash Satyarthi will be seen participating in the finale week.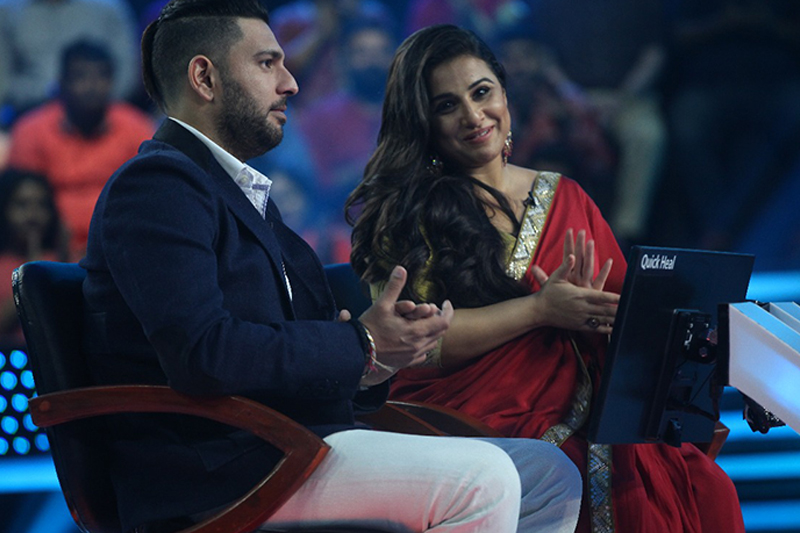 Yuvraj Singh And Vidya Balan On Kaun Banega Crorepati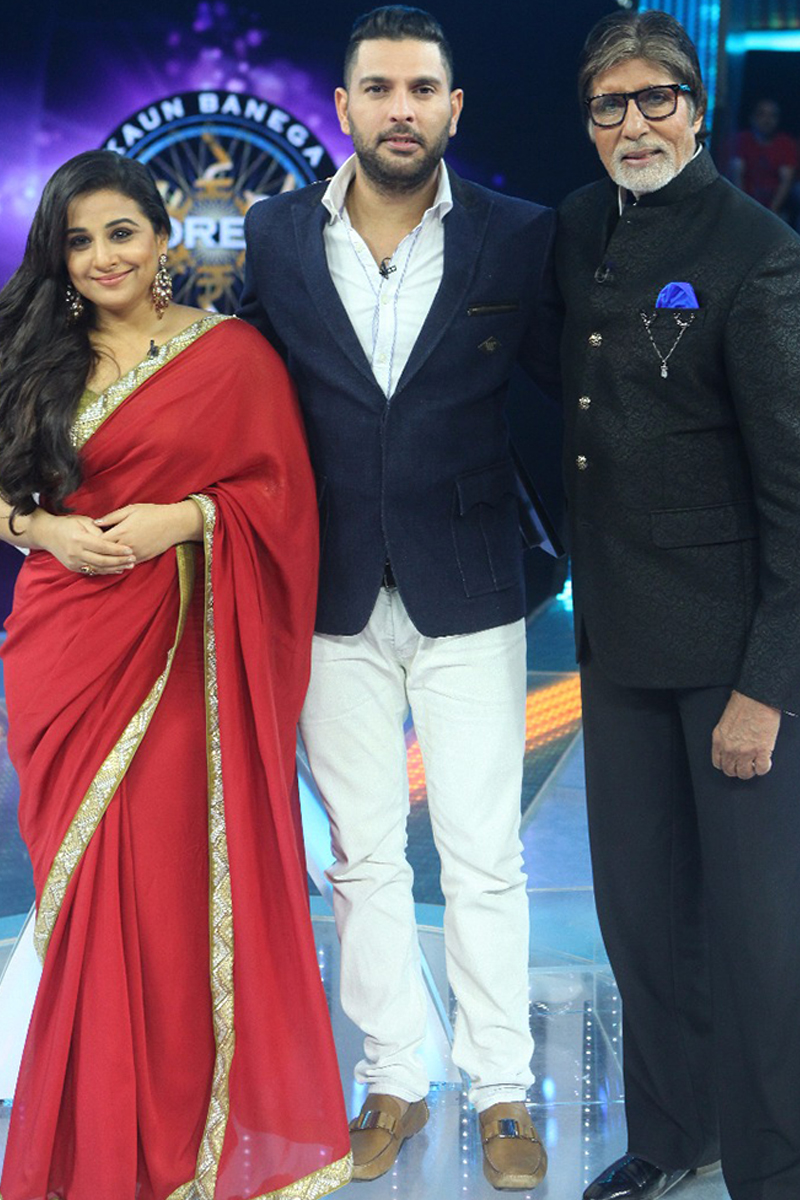 Yuvraj Singh, Vidya Balan And Amitabh Bachchan Pose For Cameras

Recently, Big B also expressed his feelings on wrapping up Kaun Banega Crorepati 9 on his blog. He wrote, "9 pm shall not be the same for many and many shall wait for it to happen again, albeit after a break of some months hopefully. A peculiar sadness descends upon all those that have connected with us on this season's KBC, including those that took part in its production and broadcast. But for today it shall have to be 'packers' now. This most complicated game show would never be the same if it were not for the dedicated and most constructive team of almost 450 personnel, working tirelessly round the clock in the varied and various departments of the show. To them my salutations. Thank you dear KBC team for your patience and your efficiency, your detailing and the intelligent outputs in its programming. The coordination and the execution of all that is required and at times not required (hahahehe) that was a little side one with those that I deal with and flush past them in mirth (sic)."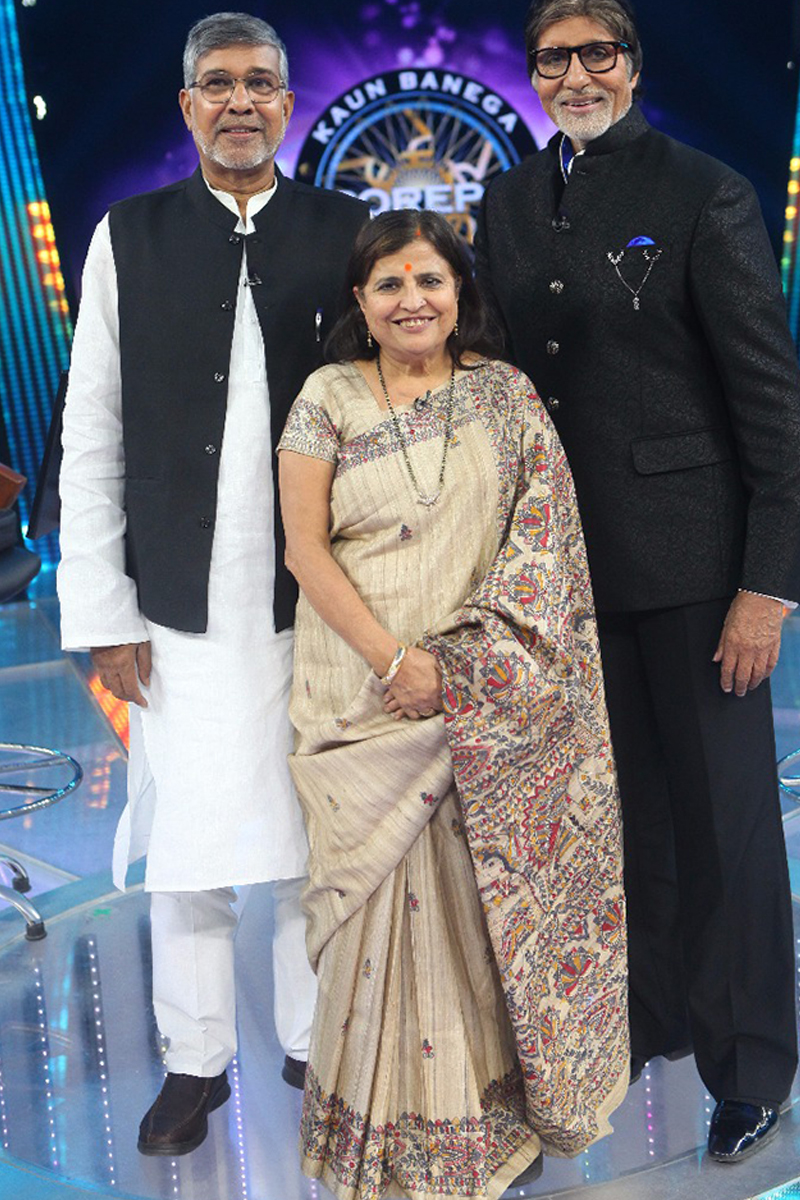 Nobel Prize Winner Kailash Satyarthi Poses With Amitabh Bachchan

Well, we will surely miss Kaun Banega Crorepati!


Image Source: youtube/viewersplace & vijayamat