Here's Sunil Grover's Knockout Punch To Kapil Sharma...
Sunil Grover is not the one to take things lying down. After Kapil Sharma accused the former of spreading rumours, he has shot back with a curt reply. Read on…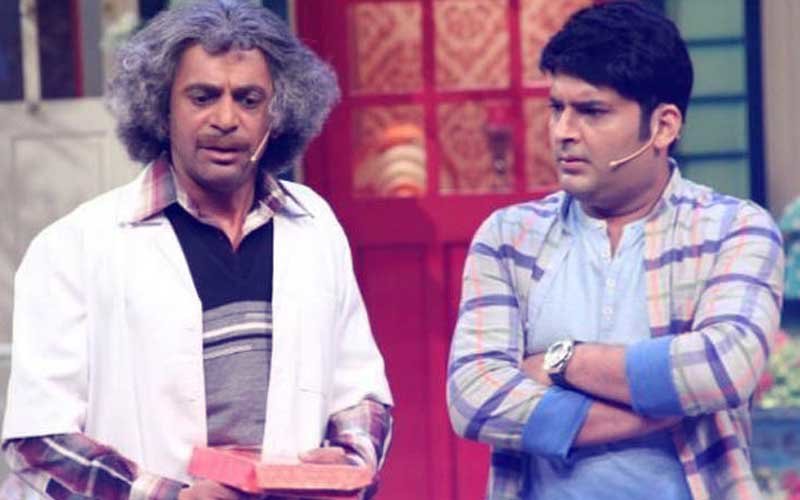 Minutes ago, Sunil Grover has shot a reply to Kapil Sharma who is obviously living in la la land. The man, who has seldom had manners, did not know that Sunil was referring to his (Kapil's) upcoming show and began a series of silly and immature tweets.



It is clear that either he was too high in spirits last night or too angry to understand basic facts. Here's Sunil Grover's tweet:
"Now people know the answer why I didn't join the show earlier. Main iss show ki baat kar raha hoon, aap purana kissa ro rahe hain. Main ek saal tak nahin bola kyunki aapki badtmeezi Saamne aati, taaki aapki garima bani rahe. Bahut achcha kaam kiya hai humne saath. Abhi bhi faltu nahin boloonga. Dhayan se Pandho. I referred to THIS show and not the previous show. Aur tum better comedian ho. Sab jaante hain. But I will still keep trying with whatever I know. Khayal rakho. Kidney 2 aur liver 1 hee hai. Take care of your health. Again I will say I have not been offered for this show. Good luck for the new show. Wishes and love.
For those who have come in late, here are Kapil Sharma's tweets written soon after our EXCLUSIVE chat with Sunil Grover went online.
P.S- We are coming back with a sermon for you, Mr Sharma. Don't go away!

Image Source:instgram/kapilsharmakideewani