Here's WHY Urfi Javed Can Go To An Extent Of Doing NUDE Scenes In Sanjay Leela Bhansali's Films- FIND OUT
Urfi Javed reveals why she would not mind going 'nude' for a Sanjay Leela Bhansali film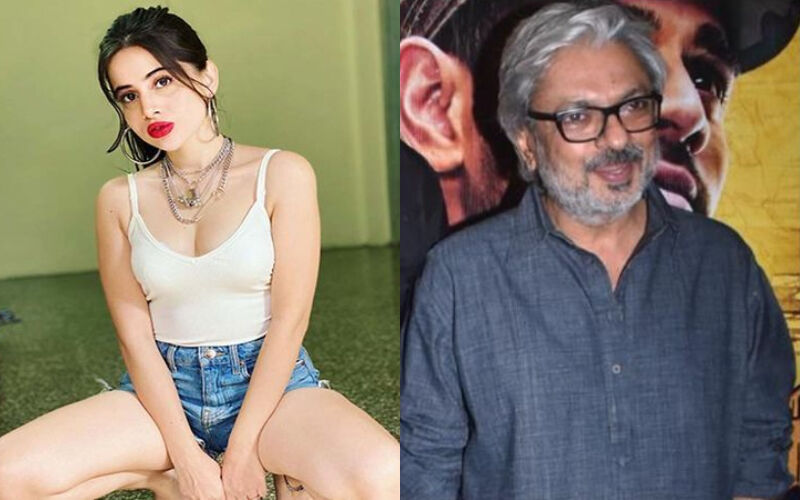 Bigg Boss OTT fame Urfi Javed is making headlines for multiple reasons. In a recent interview, the actress spoke at length about whether she will go to the extent of doing nude scenes in films. Urfi revealed that she won't do it simply because people want to see her 'naked' but if is required in a good movie where people will actually see her acting, she can think about it. The actress also mentioned that if it's a Sanjay Leela Bhansali film, she won't mind going nude as it's all about trusting the director.
While speaking to Koimoi, Urfi, on being asked if she will go nude in films, said, "Why would I just want to go nude? Not for the sake of it, I wouldn't do it just because you want to see me naked. Not for that. But if it's required, (really) required, a good movie where people will actually see my acting – I'm way more than just my clothes and I feel I am talented, I am a good actor – if given a chance I would definitely think about it a lot. Might even say no initially."
She added, but it's a really good project to that level of Sanjay Leela Bhansali film, she may not mind as she feels a good director 'will not sell a film on her n*de scene.'
"I would completely trust him (the director) for that. You have to have that kind of trust in the director as well that he wouldn't not make you do it just so people can see me n*aked and he would sell that film on that scene. He wouldn't do that. From a good filmmaker, I wouldn't accept them to sell a film on my n*de scene, but if it's there, required, I would trust them for that," Urfi further stated.

Image Source: Instagram/Urfi Javed /Sanjay Leela Bhansali