Britney Spears Goes NUDE In Her Latest Beach Vacation Photos As Fiancé Sam Asghari Celebrates 28th Birthday!
Britney Spears is currently vacationing at a tropical beach to celebrate her fiancé's birthday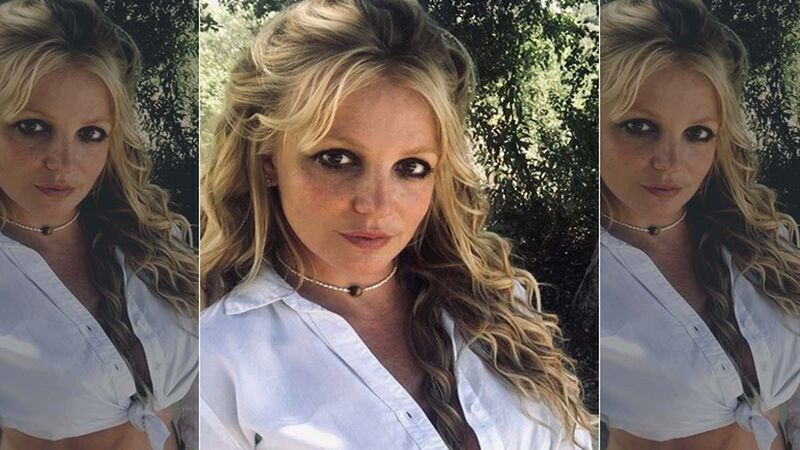 Britney Spears bared it all in her latest steamy post from her beach getaway with her fiance, Sam Asghari.

Taking to her Instagram handle, the iconic singer shared photos of herself in the nude as she lounged by the shore. However, Spears was careful enough to keep her photos Instagram-friendly and censored the pictures with a few diamond emojis.
In the latest photos, the 40-year-old singer saw her showing off her ripped body as she posed by the water. The pop star also shared a bunch of profile shots that she captioned with rose emoticons.
The singer is currently vacationing at a tropical beach to celebrate her fiance's birthday. She wrote on Instagram, "May the birthday celebrations begin for my wonderful fiancé… I love him so much!!! My hero… my mentor… my rock… my bliss… my love!!! I hope you get everything and more for your birthday!!!"
Sam, on the other hand, shared a video of himself and Britney packing on the PDA in the pool. "Island love with the lioness," he captioned the clip.
Meanwhile, fans observed that Britney was wearing her engagement ring on her right hand. Reacting to the comments, Sam said, "It's on the right hand because we don't follow rules!"
Recently, Britney made it to the headlines when she signed a USD 15 million book deal with a publishing house for a tell-all memoir. According to the reports, Simon & Schuster secured the deal for Spears' memoir after a massive bidding war involving multiple publishers.
The book deal comes three months after the singer's 13-year conservatorship was terminated by a judge.
Image Source: Instagram