Hina Khan Is Overwhelmed As Yeh Rishta Kya Kehlata Hai Completes 12 Years; Says, 'It Definitely Changed Things Around For Me'
TV actress Hina Khan speaks about Yeh Rishta Kya Kehlata Hai changing her life forever in terms of her career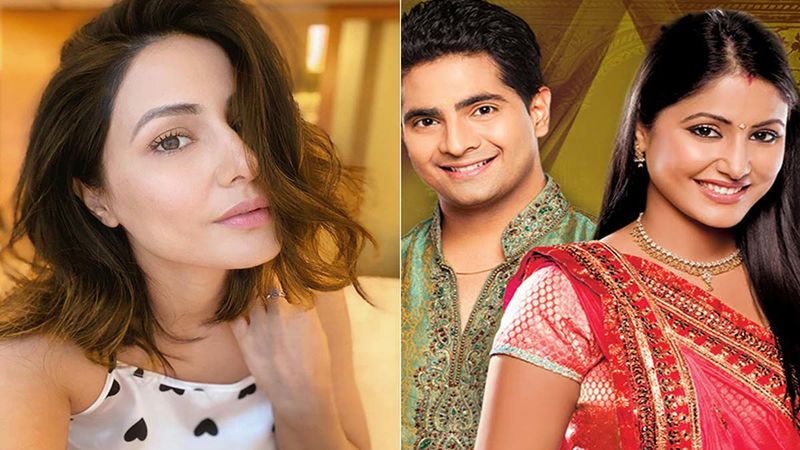 As a popular TV show, Yeh Rishta Kya Kehlata Hai completed 12 years, Hina Khan who played Akshara Singhania shot to fame, is left overwhelmed. As per reports in IANS, the actress revealed how the portrayal of Akshara on the show changed everything in her career. Also, she further added that people connected with her onscreen character and still shower her with love and affection after the show came to an end. The show entertained people for many years and made Hina a household name.
She said, "After Yeh Rishta Kya Kehlata Hai and Akshara came into my life, it definitely changed things around for me. People associated me so strongly with the show and character that it did become a name in every household. The love, appreciation and positive response I received for the role is something that overwhelms me till date." Hina feels the reason why the show struck a chord with the audience as it inculcated values and traditions, of an Indian family.
"The concept of a joint family, traditions, values and being there for your loved ones through the good and the bad days is what worked well for the show. At the end of the day, our Indian culture is all about family and staying true to our roots and customs. Over the years, Yeh Rishta' has managed to maintain these elements well into the show," added Hina.
Besides the show, praising her onscreen character Akshara, as it exudes positivity, love, warmth, also her character held her family at the prime most position in her life. "Akshara was a soul filled with positivity and so much love, warmth and care, which was the most beautiful part about the character. Her family was the start and endpoint of her life, and the way Akshara has loved and looked out for them in those eight years is what I thoroughly enjoyed portraying," said Hina. ALSO READ:
Hina Khan Hails Designer Swapnil Shinde As Transwoman, Saisha
Crediting the show, she mentioned after Yeh Rishta Kya Kehlata Hai, she received a lot of opportunities which helped her explore and try new things on the screen. Thus, allowing the actress to grow personally and on a professional level as well.
Talking about the growth of the show and the immense popularity it gained she said, "I think it is fantastic that the show has been able to survive this long. It has become a brand of its own, and it is definitely considered to be one of the most iconic shows on television at the moment."
Image Source: Instagram/realhinakhan/youtube