Holi 2020: Former Bigg Boss 13 Contestant Arti Singh Shares Her 'High On Bhaang' Story
With the whole nation celebrating Holi, the former Bigg Boss 13 contestant Arti Singh shared her best Holi memories which include Bhaang, obviously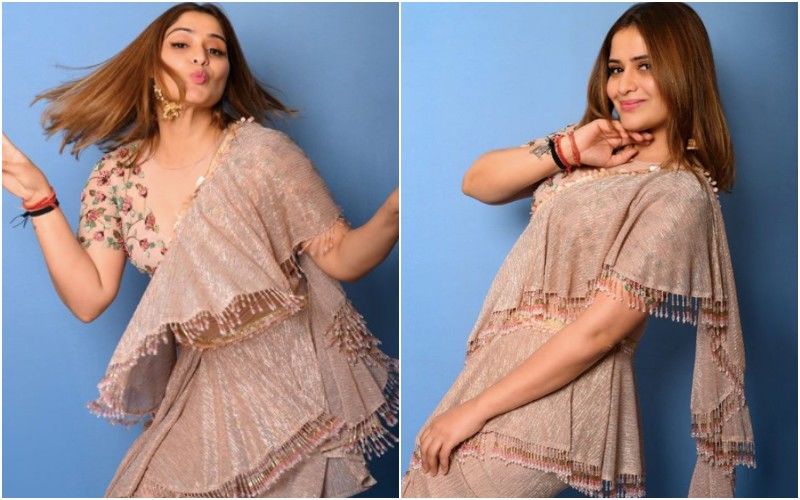 When it comes to Holi, all we think about is colours, pichkari, water balloons and of course bhaang, right? What's Holi without all these? Holi which is also considered to be a festival of love is all about having a good time with the loved ones, leaving all the resentments behind. The festival is also about doing some crazy things and as we speak of Holi memories, the former contestant of Bigg Boss 13 Arti Singh shared one of her best Holi memories which might be relatable to most of the people.
While talking to Pinkvilla, the actress spoke about her best Holi memories and was quoted saying, "My best Holi memories go back to when I was back home in Lucknow for the festival. I would always have crazy fun celebrating with some of my oldest and best friends in the city. We would play with lots of colour and just have a blast. I remember this one time on a particular Holi day where I had to catch a flight in the evening but I drank so much bhaang in the afternoon while playing Holi that I couldn't function too properly, and my mother, I remember was so livid at me that day. It will be one of the best Holi memories ever because now I can happily laugh at it. "
Meanwhile, talking about her stay in the BB13 house, even though she didn't emerge as the winner of Bigg Boss 13, Arti surely managed to win millions of hearts for her strong portrayal who survived in the house with a lot of dignity and pride. She was not just considered as a strong contestant physically but also mentally. No matter how much she was criticized for being invisible in the show, she managed to grab the limelight from other contestants who were already at a peak.
Just a few days ago, she shared a long note on her Instagram account where she said that sharing the stage with Salman Khan is equivalent to winning the BB13 trophy. ALSO READ: Bigg Boss 13's Aarti Singh's RAPID FIRE: 'Sidharth Shukla Is The Most Aggressive And Shehnaaz Is Most Fake'- EXCLUSIVE
IMAGE SORCE: INSTAGRAM/ artisingh5