iB Cricket Super Over League: Nia Sharma Aces Virtual Reality Cricket- Watch Video
Nia Sharma who is hosting the show, iB Cricket Super Over League decided to try her hand at the virtual reality cricket game and she seems to be nailing it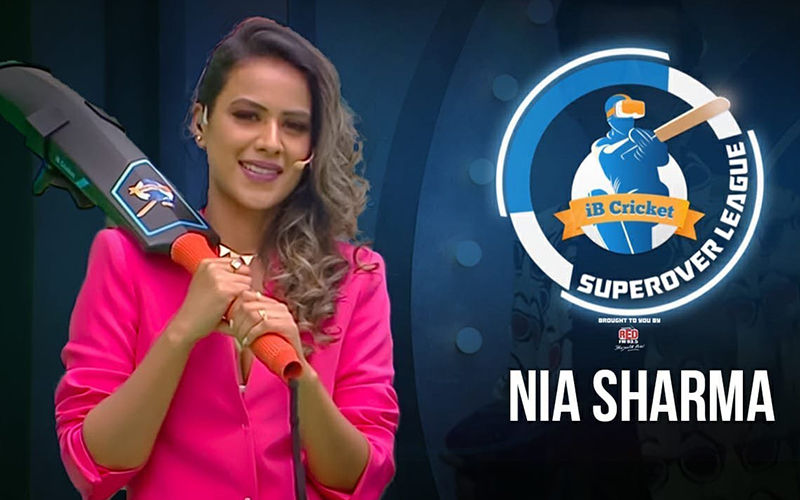 In a coming-of-age game show, iB Cricket Super Over League on the Viu app is a one of its kind show. It takes on a completely different spin on the way our cricket-crazy country views the sport.
Nia Sharma
, the gorgeous actress hosts the show along with Gaurav Bhimani.
The beautiful actress swings the bat herself as she tries her hand at the virtual reality cricket game. She excitedly explains to Gaurav Bhimani how she feels while she swings the bat. She also claims to beat Gaurav's score.
Watch Nia Sharma enjoying her time on Viu's new game show iB Cricket Super Over League. This new Viu show started streaming from 15th March with International Players like Virendra Sehwag, Brendon McCullum, Suresh Raina, VVS Laxman, Herschelle Gibbs, Andre Russell, Prithvi Shaw and many more. The world's first and the only Virtual Reality Cricket tournament, IB Cricket Super Over League wherein 12 International Cricketers play real cricket in a virtual world. Virender Sehwag, Brendon Mccullum, Suresh Raina, Chris Lynn, Mohammad Kaif, Andre Russell, Prithvi Shaw, Shubman Gill, Tilakratne Dilshan, Harbhajan Singh, VVS Laxman or Herschelle Gibbs, who will prove to be the master of this new format of the most loved game.
This show consisting of 12 episodes will depict the thrills and spills of a live cricket match in a real versus virtual format.
Image Source:- Youtube/viuindia/instagram/
niasharma90