Karan Johar and Anurag Singh have really put their heart and soul into putting history on celluloid. The story is limited in length and obviously they knew it, but Akshay Kumar holds fort (literally) and wins the fight for them. Of course, we didn't know that the battle of Saragarihi was such a strong deed of valour until we've seen it. Those are the first feelings you get after Kesari ends. But, how is Kesari? Should you see it? Okay, let's dissect.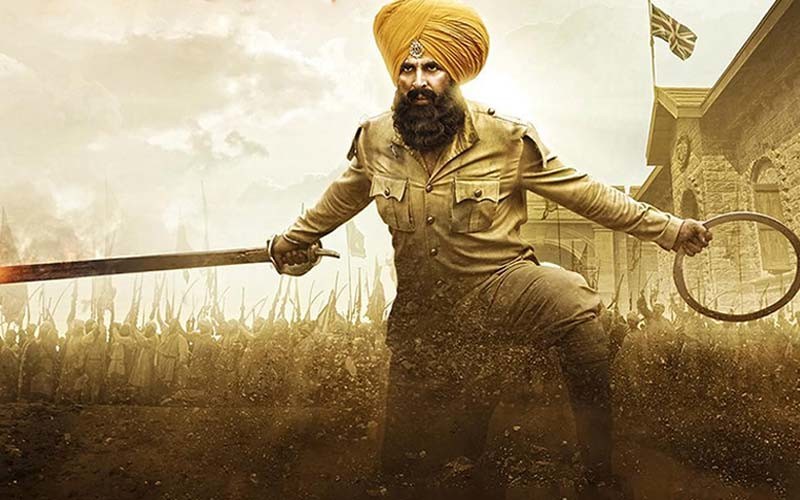 Akshay Kumar In Kesari
Kesari is a good watch, shot well, enacted well by even others apart from Akshay- but I wish that the dialogues were stronger, the music was better and Parineeti Chopra had a longer and meatier role than some of the heroines in JP Dutta's Border had. The camerawork is good especially in the climax when Akshay cuts the Afghanis into pieces. Magnificent spectacle, book your ticket for the weekend. The virtues outweigh the flaws.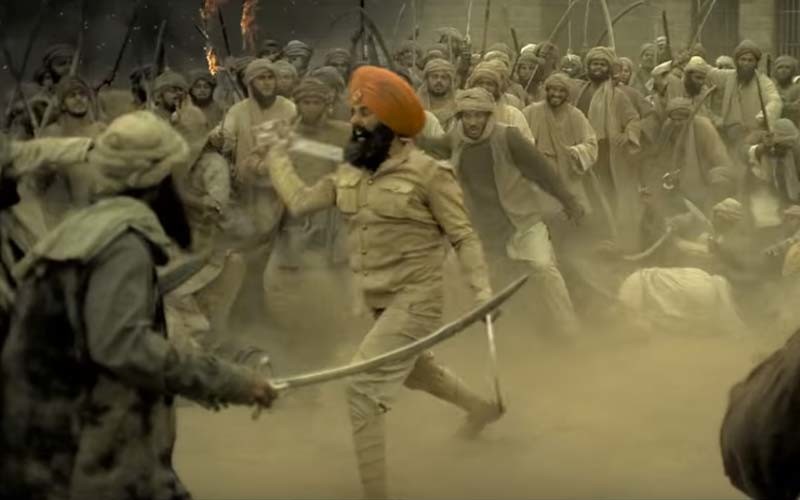 A Still From Kesari
Once he dons saffron on his head, Akshay undergoes a major transformation in his body language and sometimes you feel that the 21 soldiers are a one-man army, Khiladi Kumar is so convincing in his role! His dialogue delivery is his usual one and yet gives ample justice to his character. His eye-contact with Afghanis spews rage. His concern for his men in uniform looks genuine and his message that war is futile is very subtle but still stark, this diametrically opposite output of Kumar takes the cake.
I am going with FOUR.
Image Source:- Youtube/dharmaproductions/instagram/
akshaykumar