Imlie Actress Mayuri Deshmukh On Staying Away From Family And Shooting In Hyderabad- EXCLUSIVE
Mayuri Deshmukh has been shooting for her show Imlie in Hyderabad. The actress speaks to us about being away from the family in this chaos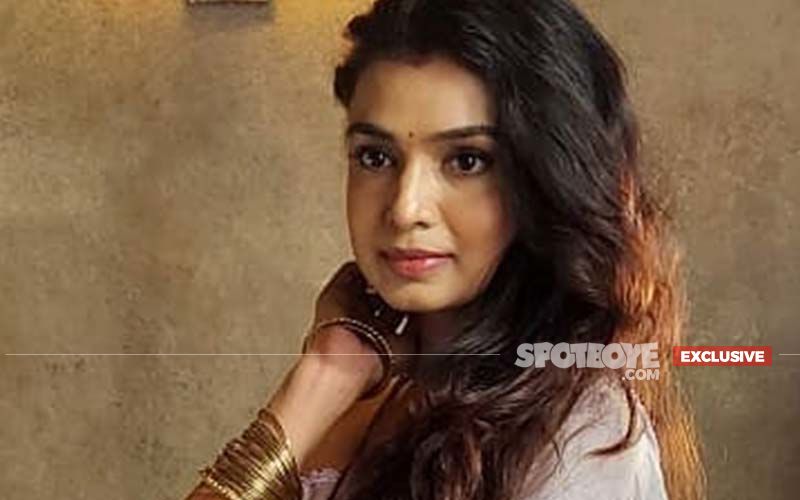 Just like a lot of television show sets have moved to different states from Mumbai's Filmcity, Mayuri Deshmukh's hit television show, Imlie has also shifted to Hyderabad due to shooting restrictions in Mumbai.
While talking about staying away from her family and shooting in Hyderabad, Mayuri said, " I miss home a lot. I miss my little niece, my dogs, my parents, and my brothers a lot. But I'm also kind of relieved because when I'd go back home every day after work, I'd be worried that I might be putting them at risk. Since I work with so many people at such close proximity. So I'm relieved in that aspect. But yes, I do miss them."
ALSO READ: Mayuri Deshmukh's Passion To Write Overtakes Her Between The Shots Breaks
Although Mayuri is taking good care of herself and ensuring a healthy lifestyle as she reveals, "I always ensure that I take my vitamins. I also practice Yoga and Pranayama that actually prove very beneficial to keep one's respiratory system functioning at its best! That's something I would recommend everyone since COVID is afterall a respiratory illness."
The actress also added, "Although in front of the camera we have our masks off, but the moment the shot is done, we immediately put our masks on! Our rooms are sanitized very well! We also go as far as sitting on the same chair that we use every day. So we're doing our best to stay safe."
Image source: Instagram/mayurideshmukhofficialll