Imlie: Fahmaan Khan Fans Are Upset With The Makers For New Montage, Slams Channel, Says, '2 Rs Editing'
Imlie has unveiled the new montage post leap and it seems that Fahmaan Khan's fans are not happy with the same therefore they slammed the the makers and channel on social media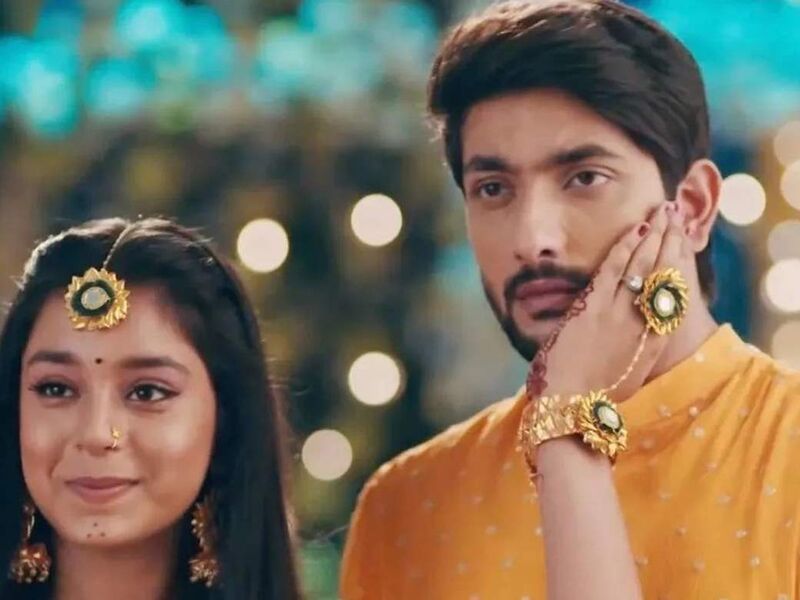 Imlie has been doing well on television since it premiered on Star Plus. The lead characters, Imlie played by Sumbul Touqeer and Aryan Singh Rathore played by Fahmaan Khan have won millions of hearts. Even their chemistry in the show is adored by the audience. As the serial has taken the leap, the montage has changed and it seems that fans are upset with the current montage.
It seems that Fahmaan Khan's fans are not happy with the new montage post leap. The loyal audience feels that the channel has not done justice to Khan's look in the editing. As per the new montage, both Imlie and Aryan are not facing each other with the village in the background. Imlie is clearly visible compared to Aryan. This made fans feel that channel could have done better at editing. They have even requested to change the montage.
They took to Twitter to express their anger and give feedback to the channel. One fan wrote, "New montage is not a problem we are happy k new montage aya!!! Prob is 2 rs editing Jo fact hai boldia gyaani na aye #Imlie #Arylie" another one wrote, "Atleast uski jawline flaunt hone dete wtf! Yellow foundation ke baad sidha yellow paint! Kitna dukhi lag raha Hai. He's looking so lost sad and bkank phuc you whoever made this montage #imlie".
One of the users wrote, "If "questioning my existence " had a face #imlie What did they do to my Boi he bhagwaan", and another one wrote, "PLEASE CHANGE THE WEIRD MONTAGE #imlie #Arylie #FahmaanKhan #SumbulTouqeerKhan #AryanSinghRathore The only reason why we watch the show now is cuz of our love for u guys!! @fahmaankhan @TouqeerSumbul."
Interestingly, now the fan base of television actors has increased and they are taking note of minor details. Not only that, they even expressed their likes and dislike and even demand change. Of late, this shift has been noted in the audience.
Meanwhile, the current track is quite interesting. The show is at a crucial stage where Imlie has ended her ties with her husband Aryan and left his house and headed to Pagdandiya. After the leap of five years yet, again Imlie and Aryan have crossed each other's path and there's a tiff going on between them. Aryan has reached Pagdandiya to save his Bhaskar Times where he meets Imlie and little Cheeni.
Image Source: SpotboyE