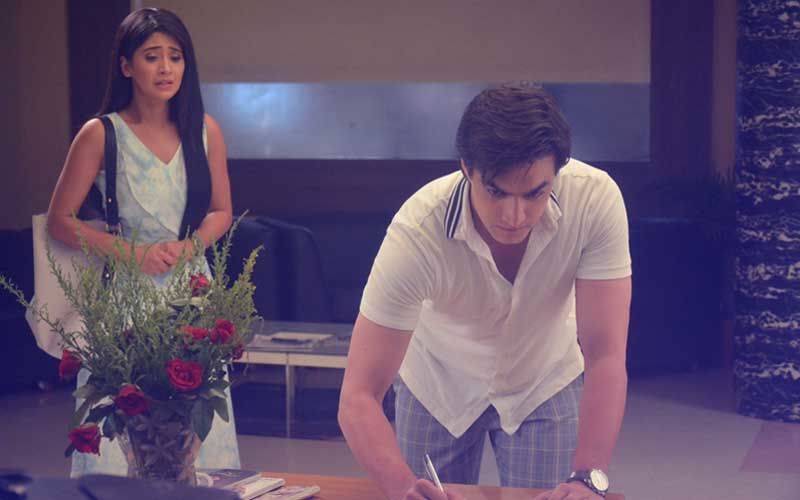 Yeh Rishta Kya Kehlata Hai is one of the most successful shows on Indian television. Hence, the makers are leaving no stone unturned to ensure that fans stay glued to their TV sets.

The show will soon witness a high point wherein Kartik (Mohsin Khan) and Naira (Shivangi Joshi) and will part ways.

The duo recently shot for the sequence and we bring to you the pictures from the set where Kartik is seen signing the divorce papers leaving Naira teary-eyed.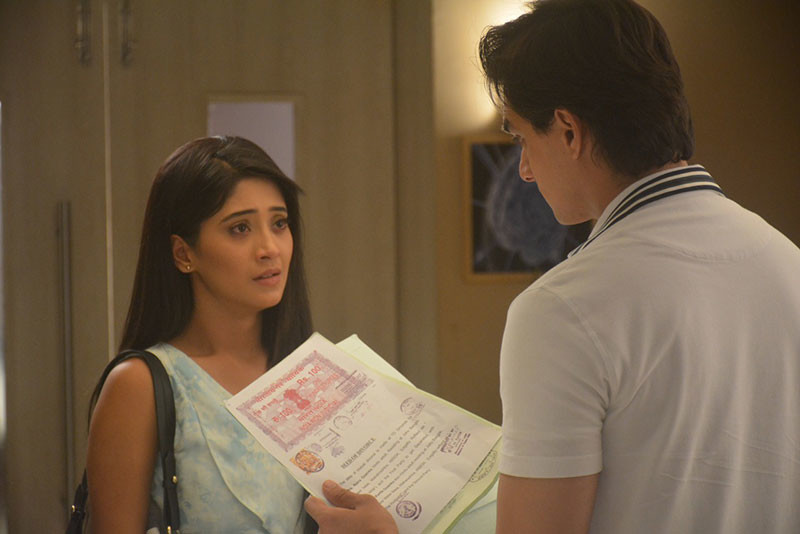 Kartik And Naira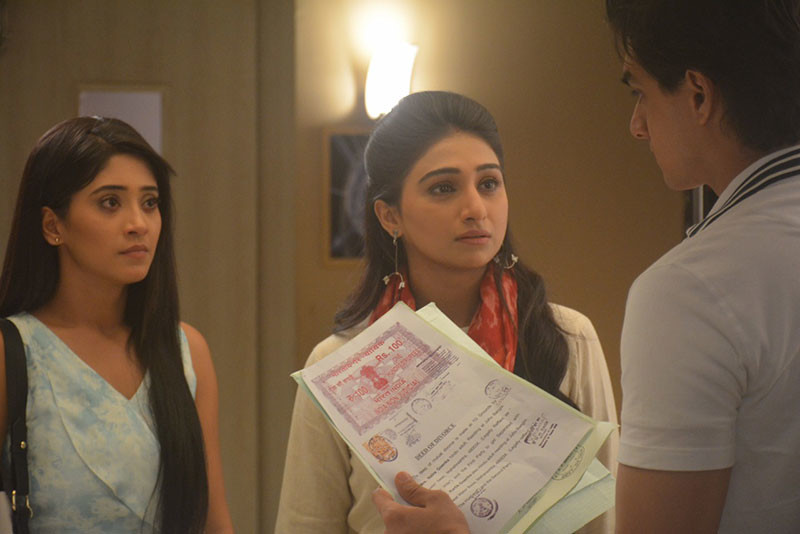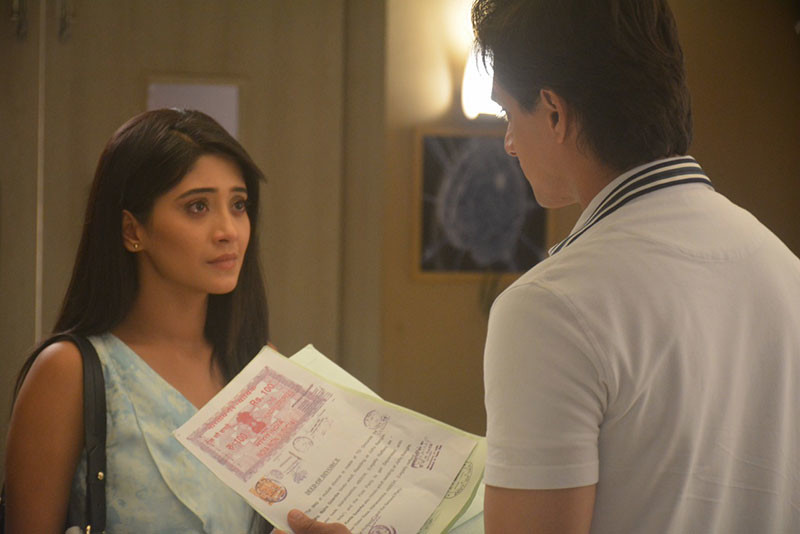 The channel's latest promo already hinted at the two heading for a divorce. It is said that thetwo will separate owing to his mother, Swarna's demand.

In the next few episodes, Swarna will see Naira and Kartik together at the college. She will overhear the students' conversation regarding Naira and Kartik and how the two are rumoured to be seeing each other.

This will leave Swarna shattered and she will fear losing Kartik, the way she lost her other son Shubham. Fearing that it might become a reality, Swarna will collapse and rushed to the hospital.

She will further demand Kartik and Naira's separation. Under the pressure of Swarna's stubbornness and ill-health, Kartik will eventually bow down to her demand and agree to the divorce.

It will be interesting to see if this helps the show's TRPs further.