India's Best Dancer 3: Kumar Sanu's Stunning Performance with Contestant Hansvi Tonk Sparks Movie Offers?-Here's What We Know
Ace musician Kumar Sanu, will get nostalgic about his acting stint with Hansvi Tonk during his last visit to India' Best Dancer 3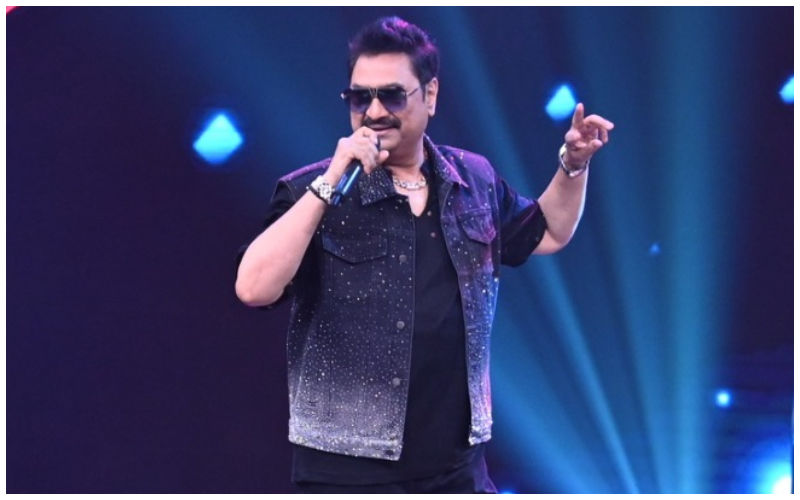 Get ready for the blockbuster weekend as Sony Entertainment Television's homegrown dance reality show, India's Best Dancer 3 is set to take the entertainment quotient a notch higher with its 'Party Special' theme. Promising a 'fabulous' party experience, the contestants will set the right vibe with their incredible dance moves, chartbuster hits and non-stop entertainment. And, adding a fun swag to the party will be the legendary singer Kumar Sanu, who will be gracing the show to promote his latest song, "Ishq Hai."

One act that will leave everybody in awe will be the spectacular performance by contestants - Hansvi Tonk and Deparna Goswami. The duo will infuse the vibrant colors of Gujarati culture into their act as they dance to the infectious beats of "Dholida"; leaving the judges mesmerized.
Ace musician Kumar Sanu, will get nostalgic about his acting stint with Hansvi Tonk during his last visit to India's Best Dancer 3. In a whimsical and playful manner, Sanu Da will go on to share, "Kya Baat Hai Kamaal Ho Gaya! Hansvi, you performed so well. Hansvi, last time when I came, I had enacted the 'Kuch Kuch Hota Hai' basketball scene with you. After doing that I got famous and even received film offers, saying Kya Acting Ki Hai (laughs). Hansvi and Deparna it was a fantastic dance! Thank you for this outstanding performance!"
Judge Geeta Kapur, one of the esteemed judges, couldn't help but gush over the dazzling performance, saying " Hansvi & Deparna, you girls look beautiful; You both brought this colorful act to life. I loved the concept, and the way Deparna and Hansvi portrayed the act, you added your own vibrant colors to it. Some moments created by Hansvi and Deparna were simply amazing. Deparna, I have never seen you attempt this dance before, and it was a very commendable attempt. It was a great risk to take at this stage, but it paid off. Even though this isn't your typical style, Deparna, you managed it wonderfully. Hansvi, your grace and infectious energy lit up the stage – it was 'Kamaal Ki Energy.' Deparna, I loved the way you set up the act, the colors, and the overall energy."
Not only this, Kumar Sanu will go on to sing the beautiful song 'Do Dil Mil Rahe Hai' from the film 'Pardes,' at Deparna Goswami's request; making it a memorable evening for everyone.
To witness this mesmerizing act, tune Into India's Best Dancer 3 this Saturday – Sunday at 8 PM only on Sony Entertainment Television!
Image Source: Instagram