Indian Idol 12: Netizens Slam Neha Kakkar, Himesh Reshammiya And Contestants For "Ruining" Kishore Kumar's Songs
Netizens slam Indian Idol 12 judges Neha Kakkar, Himesh Reshammiya and contestants, feel they "failed to croon Kishore Kumar's songs to the 'T'"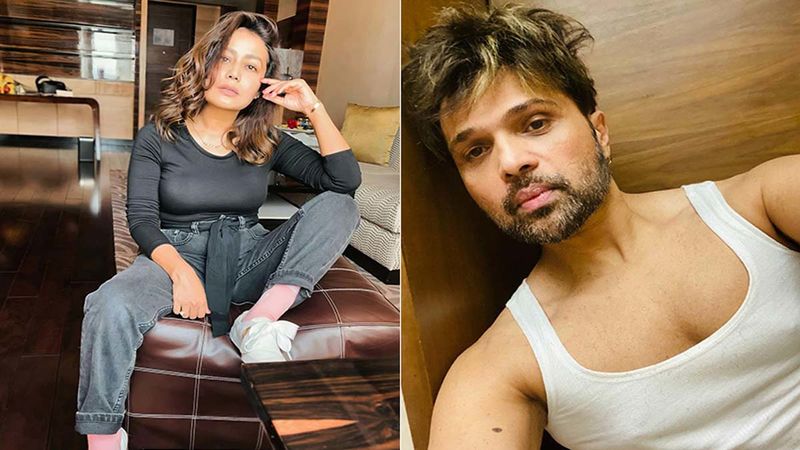 The recent episode of singing reality show, Indian Idol 12 saw the contestants paying a tribute to legendary singer Kishore Kumar. Titled as Kishore Kumar's 100 greatest songs netizens were seen getting furious on judges Neha Kakkar and Himesh Reshammiya crooning to the legendary singer's song and being unable to match to the standard. Also along with the judges it was also the contestants who did not perform well mentioned netizens in their tweets. This episode was heavily promoted and was graced by Kishore Kumar's son, Amit Kumar.
The episode also marked the return of judges Neha Kakkar and Himesh Reshammiya, who were seen missing for the last two weeks, after the makers changed the shooting location due to COVID-19. One of the users asked Neha Kakkar to spare the late legendary singer's songs and experiment with her songs, as nobody would mind. Another user taking a jibe at the judges, asked the makers to get actual singers as show's judges, also she suggested contestants should have chosen the songs according to their vocal tone.
One of the user tweeted, "3rd class performance...I never ever vote for this type of nautanki. I personally feel very bad for todays episode #100SongsOfKishoreKumar in #IndianIdol2020 Shame on all of you @iAmNehaKakkar@The_AnuMalik never expect this from @GangulyAmitK@HimeshMusical & @SonyLIV"
Check all the Tweets below-
Neha Kakkar do whatever you want to do with your songs

please don't even think to spoil Kishore Kumar Sir's songs 🙏🏻

(Bhoot Phishachh Nikat Nahi Aave Mahaveer Jab Naam Sunave)#IndianIdol#100SongsOfKishoreKumar

— Ashwin (@SavageClown666) May 8, 2021
Contestants must choose songs as per their vocal tone. Kishore Kumar's songs have a lot of depth and simplicity. But here, the songs are being sung by the judges like it's some sort of a joke. Please bring back ACTUAL SINGERS as judges🙏🏻#100SongsOfKishoreKumar #IndianIdol2021

— ~Siwonesta~ (@Sonialmh25) May 10, 2021
Watched #100songsofkishorekumar on #indianidol12 on Saturday and Sunday... I watched it fully but the songs were repeated to make it 100..if u c they have actually sung only 99 songs...
Jaane ja dhoondta phir raha was repeated twice

— Swetha (@asureelearoma) May 10, 2021
Image Source: Instagram/nehakakkar/realhimesh