Indian Idol 12: Sonu Nigam Requests All To Respect Amit Kumar's 'Dignified Silence' Over The Matter; 'Controversy Ko Khatam Kar Dena Chahiye Ab'
Sonu Nigam took to Instagram to share a video and addressed the Indian Idol 12 Amit Kumar controversy. He urged everyone to respect his silence on the matter. Read on!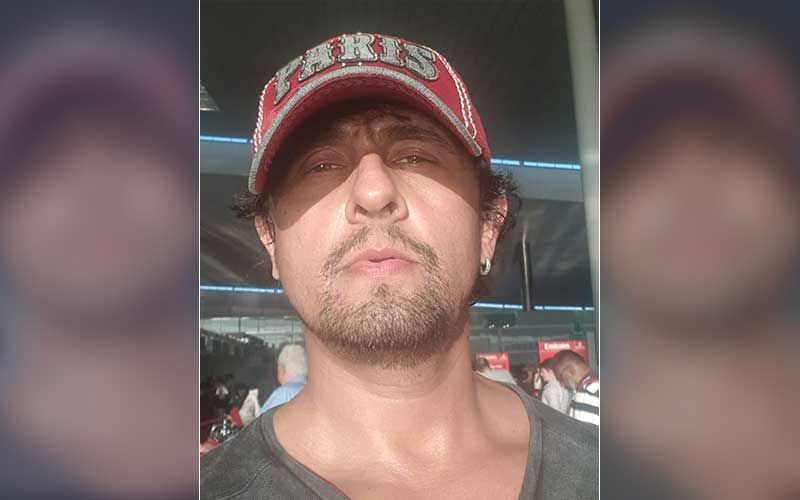 Indian Idol's Amit Kumar controversy made headlines for multiple reasons. As many are aware, after the Kishore Kumar special episode, Amit Kumar said that he didn't enjoy the episode. The singer also mentioned that he was asked to praise the contestants. Post his statements, many celebrities came forward and shared their views on the same. And now, the latest celebrity to address the controversy is Sonu Nigam who shared a video on his Instagram and requested everyone to leave Amit Kumar alone and respect his silence and end the controversy.
In the video, Sonu says that Amit Kumar is a very senior and veteran member of the industry and he should be respected by everyone. 'He is a man who has seen the industry much more than us.' He added that people are taking advantage of a quiet man and asked everyone to stop talking about the controversy. He added that there's no one's fault in this. Adding more, Sonu said that the contestants are good and it is not everyday that the singers are at their best and mistakes do happen and it's ok.
'I request everyone to please, please leave Amit Kumar ji alone and Indian Idol is a great platform. I request everyone to stay quiet.. Ek admi shant baitha hua hai, kishore kumar ji ke bete hai woh.. do not take advantage of his dignified silence,' said Sonu. He captioned the video as, 'A message to everyone regarding Indian Idol and Amit Kumar ji. Also, No one knows Kishore Kumar ji more than Amit Kumar ji.'
Reacting to the video, Kumar Sanu said, 'Very well said Sonu! I also said the same in an interview yesterday. I respect Amit da so much and no one can sing like Kishore Da. Bachche kya bade nahi ga pate unki tarah. He's a huge inspiration to everyone. Amit Da is a great singer and deserves only respect!'
Image Source:Instagram/SonuNigam