Indian Idol 12 Winner Pawandeep Ranjan And Co-contestant Arunita Kanjilal's Sizzling Chemistry Continues Even After The Show Ends
The sizzling chemistry is still going on between Pawandeep Rajan and Arunita Kanjilal, even after Indian Idol 12 is over, they paired up for a song titled 'Saiyyonii' by Himesh Reshammiya.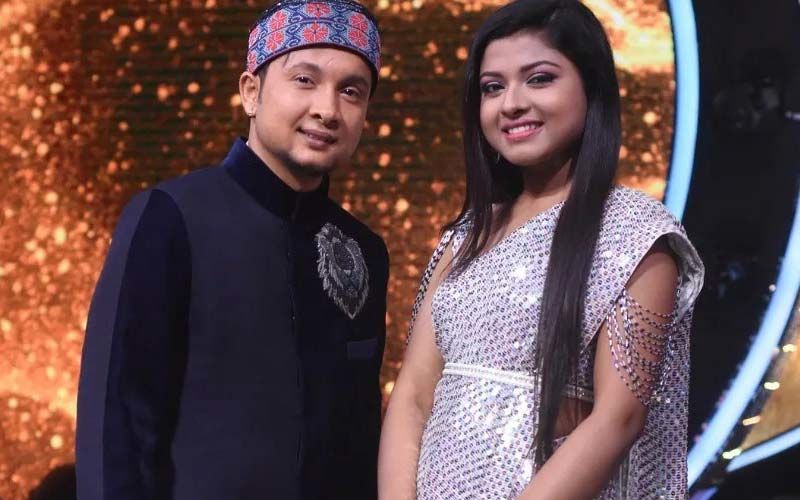 Indian Idol 12 Winner Pawandeep Rajan is pairing up with Arunita Kanjilal for a romantic song titled 'Saiyyonii' by one of the judges of Indian Idol season 12, Himesh Reshammiya. During the show, the audiences witnessed romantic moments of both the singers. The show is over but even then the craze of both is not getting off from the hearts and minds of the people. Now, there is good news for their fans as Arunita and Pawandeep's new song 'O Saiyyonii' has been released. The song is from the album 'Himesh Ke Dil Se' and the song is well acknowledged by the audiences.
Himesh Reshammiya is an avid social media user. He updated his Instagram handles with a beautiful video of these two singers and he captioned the post as – "After 9 blockbuster hit songs in a row here is our next super fun track O saiyyoni composed And written by me from the album Himesh ke dil se sung by the very talented @pawandeeprajan @arunitakanjilal , full song on #youtube channel of #himeshreshammiyamelodies, give it all your love @himeshreshammiyamelodies @soniakapoor06". The fans are pouring their love on the post with the words of appreciation in the comment section.
The song of Arunita and Pawandeep launched on Himesh Reshammiya's channel Himesh Reshammiya Melodies. In the video, the amazing chemistry of Arunita and Pawandeep can also be seen. The love-filled pranks in the video of both the singers are loved by the fans very much.
Pawandeep Rajan has won the Indian Idol 12 winner's trophy and Arunita Kanjilal was the runner-up. The fans liked the love angle shown between Pawandeep and Arunita throughout the show. However, it was also unveiled that this was done only to gain TRP of the show. Whatsoever, the facts in such a situation can only be revealed by the two singers.
Image source: Instagram/arunitakanjilal