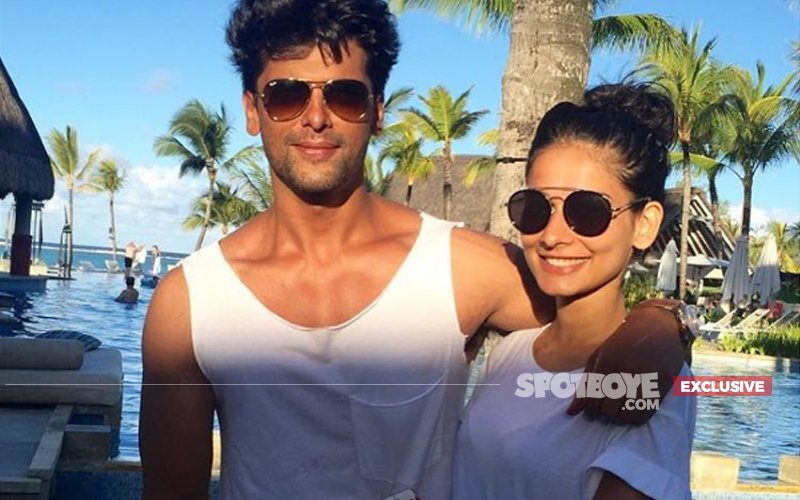 There's a rumour in the air, it's emanating from the hushed whispers on the sets of Sony's Beyhadh. Kushal Tandon is getting attracted to his co-star Aneri Vajani (who plays Saanjh), they say.

Aneri is 22, and in one of her interviews to a section of the media she had said that Kushal is 10 years older to her. So, we assume that Kushal is 32.

But, is this 32-year-old man, who once had a steamy relationship with Gauahar Khan, now dating Aneri? "but Kuch toh hai. Kushal is quite smitten by Aneri, you can say that he is attracted to her," says a source.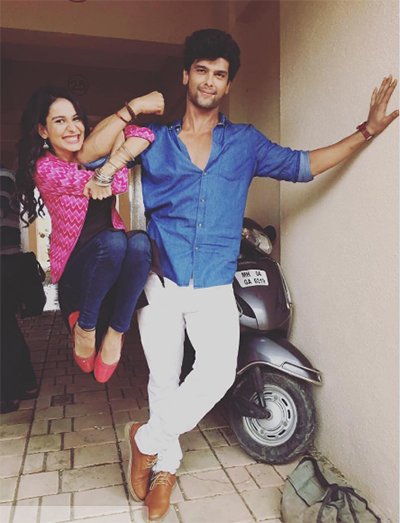 Image Source: instagram/vajanianeri

Aneri once said in one of her interviews, "If I don't get good vibes from a person, I walk away no matter who he or she is. But Kushal is a gem. We share a crazy off-screen chemistry, although he is ten years older than me. When he is around me he behaves like my age and we talk shit. Our off-screen one liners have even been incorporated in the episodes."

When asked if it is possible that they end up having romantic inclinations for each other, Aneri had replied that she would prefer someone her age.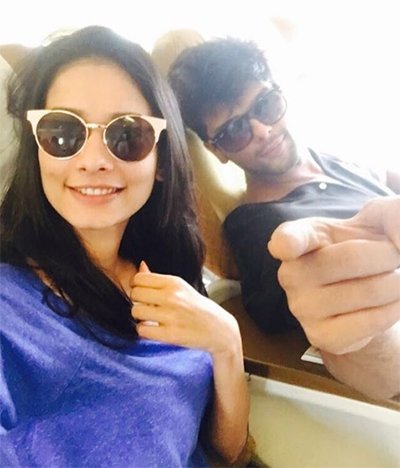 Image Source: instagram/vajanianeri

Maybe the age barrier has dissolved.

Kushal was recently in the news for his intimate scene with Jennifer Winget, which saw Jennifer requesting the media to leave before she shot for it. He was also a subject of discussion when he recently broke the ice on Twitter with his ex-girlfriend Gauahar Khan.

We wonder if Gauahar is aware about Aneri being very close to Kushal. Or is she still too busy with her friend VJ Bani?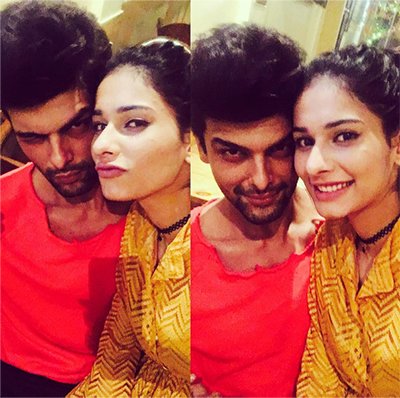 Image Source: instagram/vajanianeri

Not too long ago, Aneri had to face the brunt of an irate fan on social media, who told her:"@aneri_vajani You r the worst thing about Beyhadh! Every frame of yours is so cringe worthy. That's is why i watch online so that I can skip." To which, Aneri calmly replied: "Im so sorry gal! I shall tell my dop to frame me properly! Nd i shall try improving too ! Kuch aur hain jo nahi pasand ya sirf main hi ?.."

Well Aneri, honestly you are quite fine in the show. And we are sure, Kushal endorses our opinion.

Despite a text message to Kushal and Aneri, both chose to not respond.


Image Source: instagram/vajanianeri