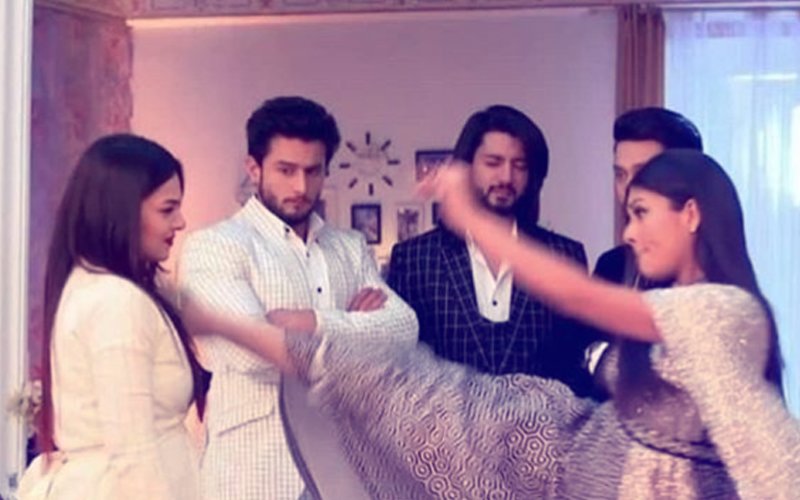 The much-loved TV show Ishqbaaz (STAR Plus), starring Nakuul Mehta, Kunal Jaisingh and Leenesh Mattoo, has upset its fans.

Reason? Well, a scene between the actresses- Mansi Srivastava and Nehalaxmi Iyer- which went on-air recently.

The scene showed, Mansi aka Bhavya Pratap Rathore kicking Nehalaxmi aka Saumya Kapoor's face. Here's the link to the scene:

This has of course left many viewers upset as depicting violence against women, that too on National Television is not acceptable. The scene is outright crass and is shot distastefully. Violence of such nature should definitely not be encouraged in a family show which is watched by children as well.

Gul Khan, the producer of the show, is now being trolled for sketching out the scene and the channel for approving it to go on-air.

Here are some of the comments by trolls: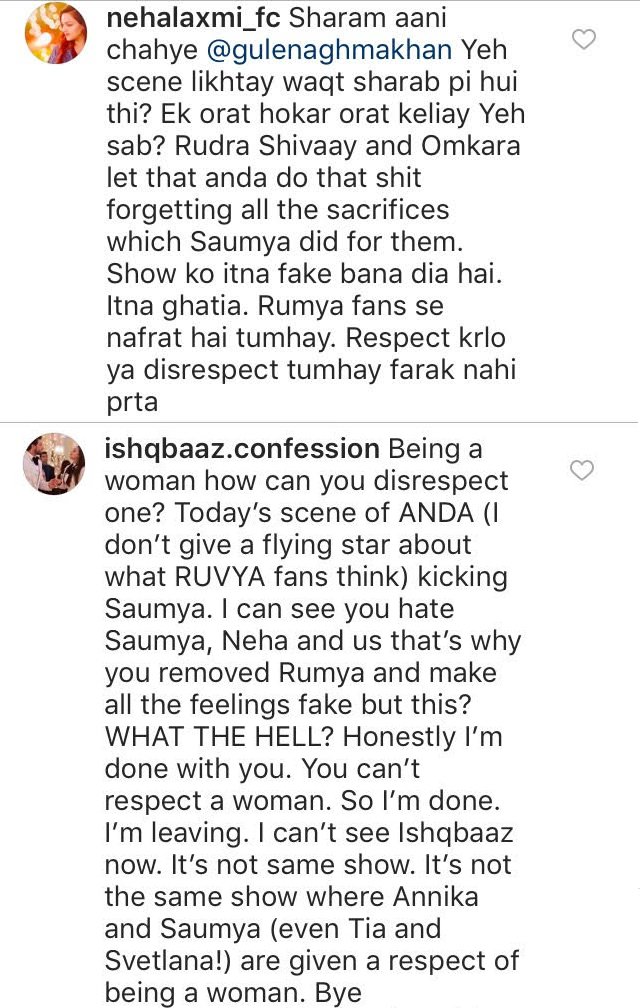 Trollers Commenting On Ishqbaaz's Latest Episodic Scene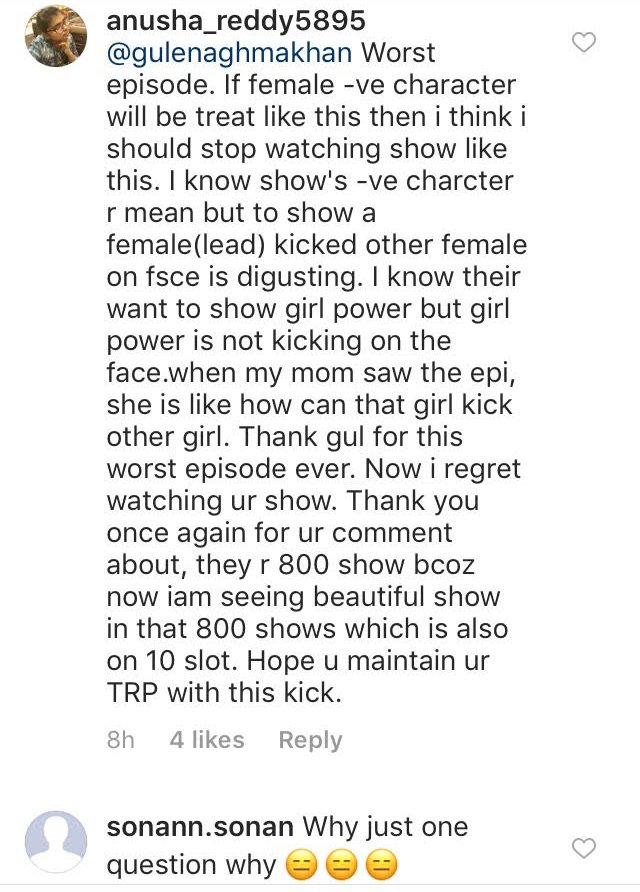 Ishqbaaz Trolled On Instagram

Along with Saumya and Bhavya, Oberoi brothers played by Nakuul Mehta, Kunal Jaisingh and Leenesh Matoo (who is also dating Nehalaxmi Iyer in real life) are also a part of the scene.

Let's see if and what justification the channel (STAR Plus) or the producer, Gul Khan gives for this disgraceful scene.

Image Source: instagram/justshivika