It's A Girl! Jay Bhanushali's Prayers Are Answered; Actor And Mahhi Vij Become Proud Parents
Jay Bhanushali is on cloud nine as his dream has come true. He wanted a baby girl, and voila, she's here! Jay and Mahhi Vij have been blessed with a baby girl. The actor shared an adorable picture stating his 'future has arrived'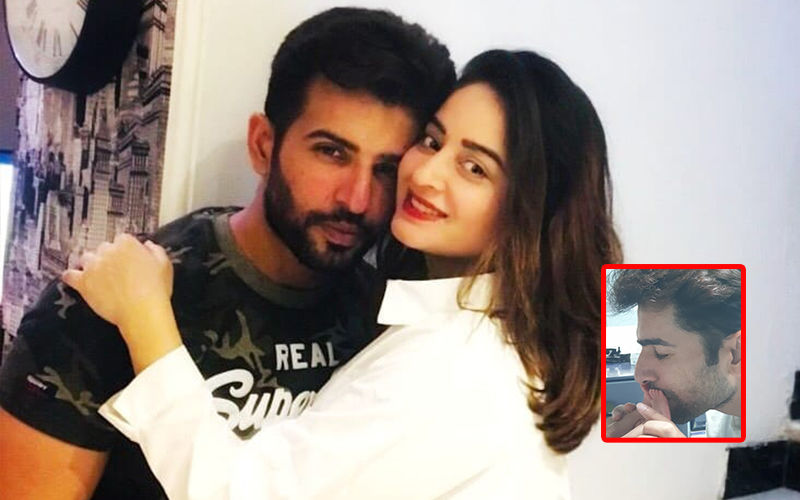 One of the favourite couples on TV, Jay Bhanushali and Mahhi Vij are blessed with a baby girl. They are already parents to two children of their house help, whom they have adopted. This is the first time they are becoming biological parents of the baby girl after nine long years of marriage. However, recently,
the actor Jay Bhanushali revealed that he hopes his wife Mahhi Vij delivers a baby girl
and well well well, it has come true for the actor as Mahhi and Jay welcomes a baby girl home.
While sharing an adorable picture of himself with his daughter, he wrote a beautiful and sweet poem, saying, "The future just arrived, a brand new baby here to play. Ten little fingers ten little toes, mommy's eyes and daddy's nose. Thank you princess for choosing us as your parents ITS A GIRL💃🤱 @mahhivij #parenthood #parents #father #fathersday #itsagirl ##girl #princess #love #lovemywife #mother #babygirl #fatherdaughter #emotional" Isn't this adorable? Congratulations, you guys!
Mahhi also took to her Instagram and shared the announcement by sharing Jay's picture as well as her kids. Captioning, "Twinkle twinkle little star we made a wish and here you are.thank you for choosing us as your parents.we feel complete.We are blessed with baby girl, thank u god for everything this one is special thank you.We feel blessed.My best friend is here.Meri zindagi Badal di"

The actor shared this personal desire while shooting for an episode of his currently on-air reality show. He said, "No bond on the earth can match the purity of this beautiful relationship and I wish that when my wife Mahhi gives birth to a baby, she is a baby girl." On this the actor further says that " I have no preference as such and it is not that I won't like if a baby boy is born but I admire this bond and since I have had a father-son connect with my father, now when I have a child, I want a daughter so that I can experience this too."
Mahhi Vij & Jay Bhanushali are one of the most adorable couples of television industry who tied the knot in 2010. Jay, just recently resumed work post being down because of viral fever. He was back after missing out all the action on the sets of Dance India Dance that he has been hosting since 2009.
Image source: Instagram/ JayBhanushali