Junooniyatt: Ankit Gupta, Gautam Singh Vig And Neha Rana Are All Set To Entertain The Audience With Their Musical Love Story!
Junooniyatt starring Ankit Gupta as Jahaan, Neha Rana as Elahi and Gautam Singh Vig as Jordan, is produced by Ravie Dubey and Sargun Mehta's Dreamiyata Entertainment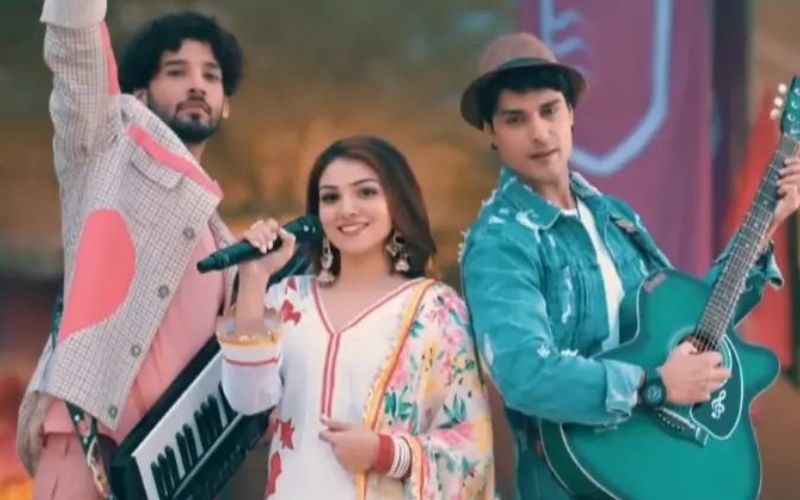 Music is the saviour, anchor, and destination for three aspirants, who must choose between love and their ambition in COLORS' recently launched fiction, 'Junooniyatt'. The show traces the soul-stirring journey of emotions and passion of three distinct individuals, Elahi (played by Neha Rana), Jahaan (played by Ankit Gupta) and Jordan (played by Gautam Vig). While Elahi and Jahaan are immersed in the magic of love and musical notes, Jordan is consumed by the intent to dominate the world of music. Produced by Sargun Mehta and Ravie Dubey's Dreamiyata Entertainment, the show premiered on the 13th February and will air every Monday to Friday at 8:30 pm only on COLORS.
'Junooniyatt' revolves around Elahi, an affable girl and a classically trained singer, Jahaan, a music-loving recluse with trust issues and Jordan, a talented rapper, who is engulfed by music. The three musical aspirants enroll in a music college and a singing competition on the horizon stirs their individual ambitions.
While Elahi's dream is to reunite with her mother who abandoned her when she was a child, Jahaan wants to fight against the injustice meted out to his family. On the other hand, 24-year-old Jordan, a flamboyant and spoilt brat who has a point to prove to his father. While love brews between Elahi and Jahaan, Jordan plots away to separate the two for his cynical desire to trump everyone in music and have Elahi by his side. Will they win hearts or realise their dreams?
Excited to be essaying the role of Jahaan, Ankit Gupta says, "The combination of COLORS and Dreamiyata Entertainment has seen successes and I'm happy to be collaborating with them. My look reflects the persona of someone who lives for music. I'm positive that Junooniyatt will win the hearts of the viewers, who will see me in the avatar of an introvert obsessed with music."
Set to be seen in the role of Jordan, Gautam Singh Vig says, "Stepping aboard Junooniyatt, a music-based tale of love was a no-brainer for me. I've been learning vocals and instruments to get into the skin of my character and that has been a novel experience for me. I'm elated about joining hands with COLORS in their mission to tell this incredible story of passion, love and music."
Playing the role of Elahi, Neha Rana says, "The biggest blessing in life is to be able to do what you love. My character Elahi in Junooniyatt is gifted with incredible talent for music, but she still feels incomplete and craves her mother's presence. What she and I have in common is that we both look for solace in music."