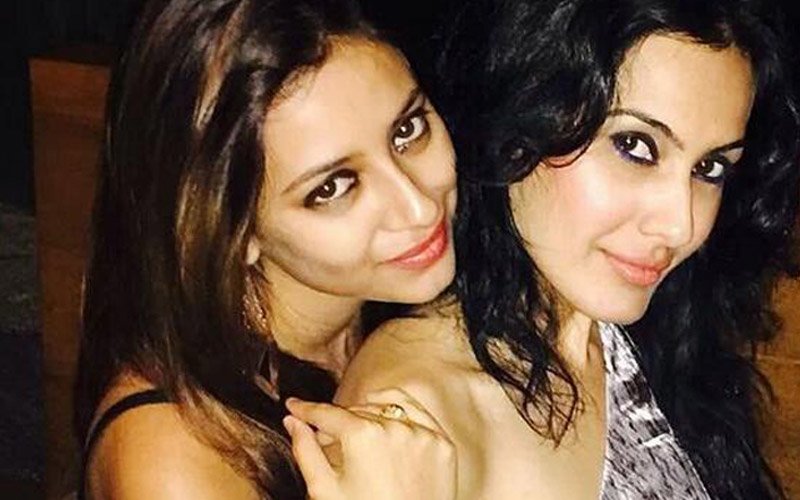 April 1 will mark TV actress Pratyusha Banerjee's first death anniversary. The actress untimely suicide last year at her Oshiwara home sent shockwaves across the nation.
On the day, Pratyusha's best friend, Kamya Punjabi, will release a short film, Hum Kuchh Keh Naa Sakey, online, in the memory of the 23-year-old actress. It was probably the last project for which Pratyusha, who hanged herself to death in her Oshiwara home, faced the camera.
Shot one-and-a-half months before her suicide, the film features Pratyusha in the lead and bears an uncanny resemblance to her real life. To begin with, the subject revolves around heartbreak and depression, which were allegedly the reasons behind her drastic step.
Talking about the film, Kamya told a leading daily, "Though a work of fiction, it will seem quite similar to what Pratyusha must have gone through. She will be seen heartbroken, resorting to vices like drinking and smoking. As a narrator, I will interlink her reel and real lives, and question viewers on why people change in love and choose to remain silent sufferers. Pratyusha didn't use glycerine while shooting the emotional scenes. I too was nursing heartbreak at that time."
Strangely, the male lead in the short film is called Rahul – her real-life boyfriend was Rahul Raj Singh. Quiz Kamya on the name and she says, "It was Pratyusha's decision to name the character Rahul."
Kamya adds that she regrets not having spoken to Pratyusha enough. "I wish we had spoken about our problems. I felt helpless watching the film. We couldn't shoot the climax as she ended her life before that," she signs off.
Image Source: topsy