Kapil Sharma On The Low Phase In His Career: 'My Wife Ginni Gave Me Strength, Stayed With Me Like A Pillar'
Kapil Sharma has had his share of ups and downs in his career.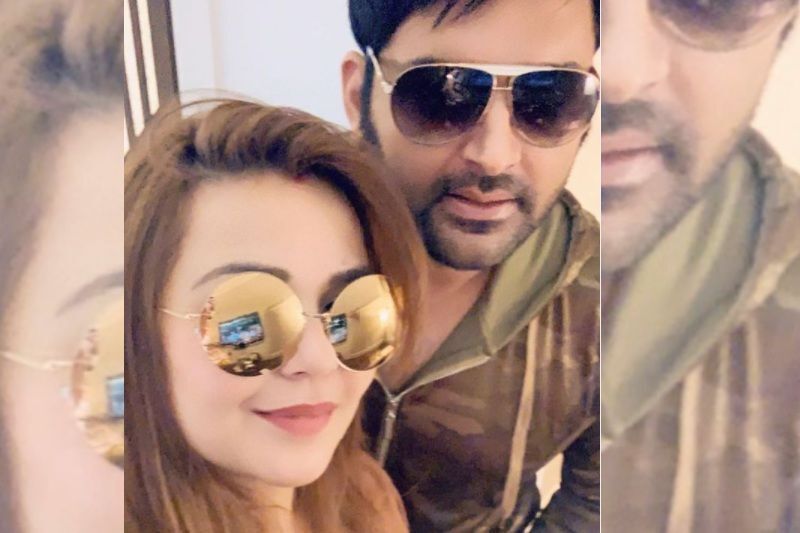 Kapil Sharma has had his share of ups and downs in his career. He has moved from one channel to another, and has faced allegations of unprofessionalism. But despite all these, the comedian is revered to as the most successful comedian of all time in India - all thanks to impeccable comic timing, dashed with a praiseworthy sense of humour, and of course, business mind.
Back in 2017, things were different. Kapil was reported to have been suffering from depression. In an interview now, Kapil has opened up about his struggle and how his wife helped him get better. He said that he had no clue what he was going through at the time. Kapil also added that he kind of realised he had depression through media reports.
Speaking at Fever FM's Bounce Back Bharat Fest, Kapil said, "So at that moment, you don't feel that anything will change because all things seem negative at that time. Don't know what kind of chemical gets released in your brain that doesn't allow you to think positively. But my family gave me strength at the time, especially my wife, Ginni. She knew everything about what was happening in my life. No one else did."
In 2017, the comedian made headlines for cancelling shows and arriving late for shoots. His fight with The Kapil Sharma Show co-star Sunil Grover also made headlines, and it all impacted his show. After some time, the show was taken off the air.
A year later, Kapil made a comeback with Family Time With Kapil Sharma but didn't impress much. He then returned with a new season of The Kapil Sharma Show, backed by Salman Khan, and the show was back on track and received a lot of love from the audience.
Kapil mentioned that it was his wife who pushed him to get back to work. "Ginni stayed with me like a strong pillar. She is a big strength for me in my life. She told me that the public loves me and that I should go back to work. 'Restart your show, you will feel good,'" he said.
Earlier this year, he took another break from TKSS to spend time with his family. He is currently hosting the third season of The Kapil Sharma Show.
Image Source:Instagram/KapilSharma