Karan Mehra Break Silence On Nisha Rawal's EXPLOSIVE Allegation Of Attempting To Kill Their Son-READ BELOW!
Karan Mehra bared his heart out, in a recent interview, and has finally reacted to Nisha Rawal's allegations of him attempting to kill their son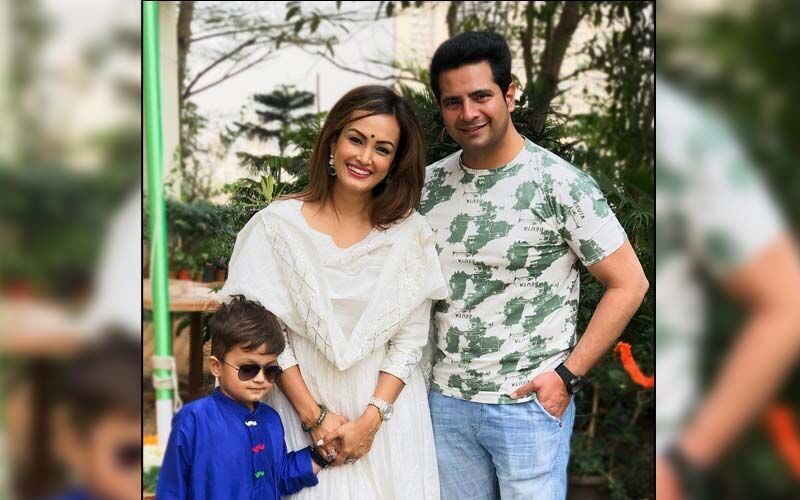 According to the court orders, Karan had to spend 15 months away from his child without any contact.
However, Mehra bared his heart out in an interview with RJ Siddharth Kanan and shared that he is waiting for the truth to be unfolded in front of the world. The Yeh Rishta Kya Kehlata Hai actor also expressed his concerns with Kavish and wondered if his son will recognise him, since he will be going back to him after a long time.
The 40-year-old TV actor stated that Kavish does understand what has been happening between his parents as he had asked 'Aap yaha rehne ke liye aaye ho?. To which, the doting daddy said: "I will come back only for you."
During the same, Karan also claimed that people of his crew have never believed in Nisha's allegations, and they know his personality.
While Nisha continues to slap new cases on Karan, the actor said that Nisha had even alleged that he had tried to kill Kavish once. Reacting to the same, the actor has snubbed the allegations and maintained that they are nothing but lies.
For the unversed, Nisha made the explosive allegations during a press conference and mentioned that she had never married Karan Mehra for his money as he was a struggling actor when they had met for the first time.
She further claimed that when she asked for money from Karan to raise their son, he had asked for alimony from her instead.
"When we met in 2008, he was working as an assistant stylist for a film, in which I was the heroine. Mudda kabhi paise ka tha hi nahi. We built everything together. He bagged the TV show Yeh Rishta Kya Kehlata Hai two years after meeting me. I have not asked for alimony — we have only asked for maintenance for the child. I have also said that if Karan doesn't want to pay that, too, I am fine. In fact, in his new counter-petition, Karan has asked for full custody and wants me to pay maintenance for him and the child," said Nisha.
Image Source: Instagram