Karan Patel- Aly Goni Burn The Dance Floor Govinda Style!
In a throwback video, Yeh Hai Mohabbatein co-stars and best friends Karan Patel and Aly Goni take to the dance floor and recreate Govinda magic in their style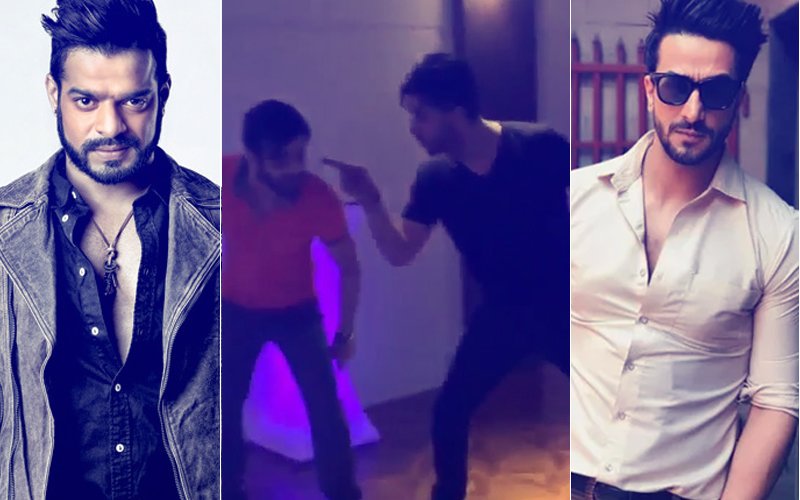 It's well-known that Karan Patel and Aly Goni are best of friends in real life. In fact, the actors often term each other as "brothers from another mother".
We stumbled upon of Karan and Aly dancing to a popular track from Govinda and Karisma Kapoor starrer Hero No. 1 and it brought a smile to our faces. Take a look:



The clip has been captioned as, "Such a super lovely and naughty brothers #KarAly #lovelybrothers#friendsforever #friendslikefamily Together always burst the dance floor #karaly#dashingcuties #nautankies#handsomebrothers #throwback#msatikhors#superhandsomecuties #karan#alygoni #throwbackmemories @alygoni@ankzbhargava @karan9198 @karan9198@alygoni (via #instraRepost #Repost@Fluxtechsolutions)."

Meanwhile, Karan in an interview had revealed that Aly Goni played cupid between him and Ankita Bhargava. He had said, "Aly (Goni), my brother, confidante, friend and co-actor, brought the two families together. Our families arranged this match. I am happy that I have finally found my soul mate because I am already thinking of reasons to make her smile."
Earlier this year, he had put up a post for thanking Aly for making his match with Ankita happen. Karan wrote, "The day 2 yrs back when @ankzbhargava and I along with our families decided to unite for life and @alygoni the biggest thank you for making it happen ... love you chotte ...! Mmwwaahh ..!!"


Here are a couple of posts which prove that this friendship is for the keeps:






Image Source: Instagram/
ramalakshmimedisettti