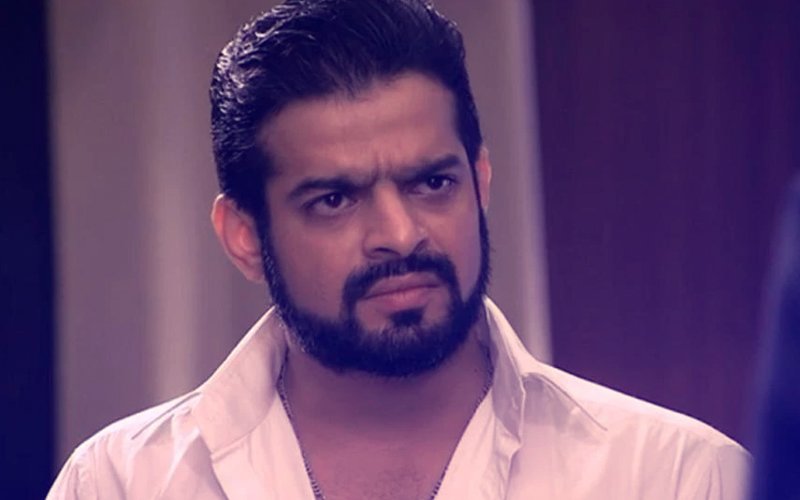 Earlier this week, Karan Patel took to Twitter to warn fans about an imposter – JD Raut, who was asking women for nude pictures in the pretext of giving them roles in a 'bold' show with a leading production house. He also guaranteed a meeting with Karan at a cost of Rs 5,000.

In a series of tweets, he wrote, "Guys, J.D RAUT is a complete fraud and this is not my contact number, so please do not entertain…"

The second tweet said, "Guys this video that J.D RAUT is circulating around is MY MISTAKE because like you'll even I WAS CONNED INTO THIS TRAP OF SUPPORTING HIM ..! I request all of you to REPORT THIS GUY (J.D RAUT) TO THE POLICE ... i have NOTHING TO SO WITH HIM ..!

He further wrote, "Guys please type .. JD Raut on google search and you will see the number od fraud cases and arrests that this man has been through. Beware of him ... specially girls ..!"

"This is the ugly reality of this fraud imposter called J.D RAUT ...! Google this criminal's name…" read the final tweet.

Later, he also posted a 40-second video on Instagram explaining to fans as to how a video he made with the right intention is being used against him.

Now, Karan is in no mood to let the fraudster continue with his misdoings and decided to take legal course. Talking to a leading daily, the actor said, "I am in touch with my lawyers for an appropriate legal action against him."

He added, "I was shocked to learn that the impostor uploaded the video online and has created several WhatsApp profiles with my picture, giving out the impression that it's me chatting with them. Since then, I have been receiving messages and posts from across the country, informing me about paying to meet me. At first, I thought someone was pulling a prank. When I realised the gravity of this situation, I posted a message to warn my fans about this fraud. What triggered my anger was the fact that he was asking girls to send their nude pictures, promising them roles in a bold show. I can take any bullsh*t, but not this. A woman's integrity can't be harmed and I won't leave him for this".

The actor admitted that he should have done a thorough check on the guy before shooting the video for him. He affirmed, "I haven't met this impostor in person. It was my biggest mistake to shoot the promotional byte without doing a thorough background check. I want to tell my peers to be careful about such frauds."

We hope the imposter is soon arrested by the police.


Image Source: instagram/karanpatel9198